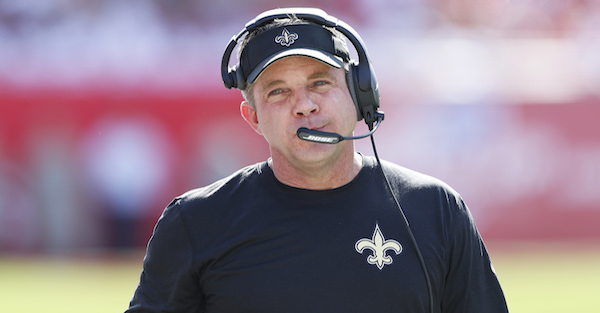 Joe Robbins/Getty Images
TAMPA, FL - DECEMBER 28: Head coach Sean Payton of the New Orleans Saints reacts on the sideline against the Tampa Bay Buccaneers during the second quarter of the game at Raymond James Stadium on December 28, 2014 in Tampa, Florida. (Photo by Joe Robbins/Getty Images)
The New England Patriots reloaded by acquiring a true No. 1 receiver in his prime, Brandin Cooks. All that took was their first-round draft pick (No. 32) and their third-rounder in exchange for New Orleans' fourth-round pick and the wideout.
But one in-conference team, the Philadelphia Eagles, attempted to add Cooks to an already budding core by offering a third-round pick, a fourth-round pick and Pro Bowl safety Malcolm Jenkins, per Pro Football Talk.
The Saints reportedly wanted a second-round pick and the star safety, but you could make the argument that this haul is better than the one New Orleans received in the end.
Jenkins is a former first-round pick, a Pro Bowler and a reliable starter.
Cooks has produced more than 1,000 yards and eight touchdowns in each of his three seasons as a pro. The former No. 20 overall selection was expendable with additional wideouts Willie Snead and Michael Thomas on the roster.
He?s in the final year of his contract and will likely demand a hefty pay raise on his next contract.