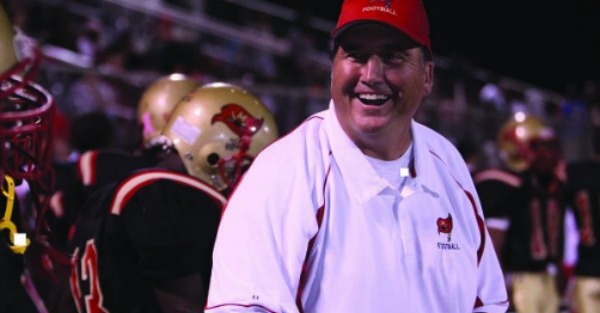 Twitter via Three and Out
A former Georgia high school football coach has been indicted on three charges ? including a felony ? over a hazing incident in which a student claims he's still recovering from serious injuries.
Robby Robinson, the former head coach and athletics director at McIntosh Academy, faces one felony count of cruelty to children in the second degree, and two misdemeanors — reckless conduct and hazing, several media outlets reported.
The charges stem from an incident that authorities say occurred in August, the details of which were reported in the Florida-Times Union.
Courtney Ward, the mother of the injured player, said her son was blindsided by another player as he stood in a huddle during practice. Ward said other players warned her son he would be hit for not showing proper respect to the team?s senior leadership, and her son informed the coaching staff.
Ward said her son suffered a concussion and is still suffering side effects. She also told the newspaper she believes other players had been hurt as well.
Robinson has been relieved of his duties as coach and athletics director, county School Superintendent John Barge told the Times-Union. The Brunswick News also reported that Robinson has been suspended from teaching.