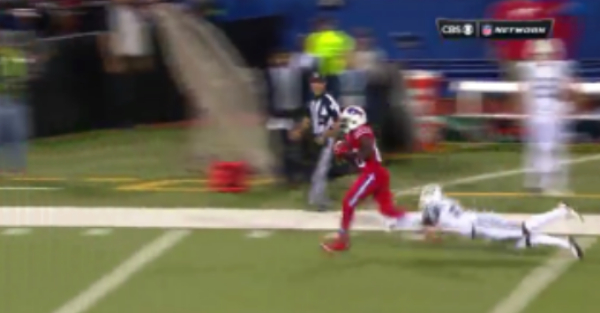 Screenshot
Revis Island is officially shut down for repairs.
After reportedly not working hard this offseason, Revis got mismatched against Olympic sprinter and Buffalo Bills wideout Marquise Goodwin, the New York Jets defensive back got smoked for an 84-yard touchdown.
Revis and the Jets got the last laugh though, as New York held on to beat the Bills, 37-31.