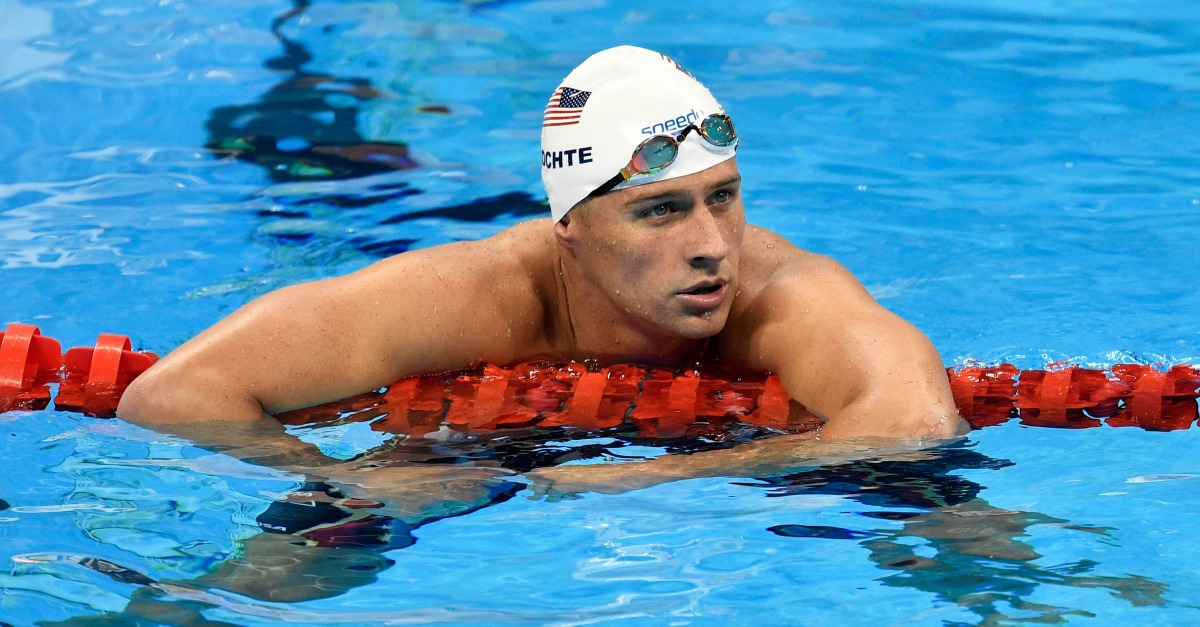 AP Photo/Martin Meissner
Ryan Lochte is finally talking about the incident that made headlines all week. The champion swimmer claimed he was pulled over and robbed at gunpoint over the weekend during a night out in Rio de Janeiro.
RELATED: Brazilian police just made a damning statement about the Lochte robbery situation
Brazilian police debunked Lochte?s claims of being robbed after various angles of surveillance videos showed him and three other U.S. swimmers inside a gas station. That video showed an incident between the swimmers and a security guard. It?s been reported the swimmers ? or at least one of them ? urinated inside the gas station and kicked down a bathroom door.
Lochte posted an apology on Twitter.
It reads, in part:

"I want to apologize for my behavior last weekend ? for not being more careful and candid in how I described the events of that early morning and for my role in taking the focus away from the many athletes fulfilling their drams of participating in the Olympics."
Lochte didn?t fully admit guilt in the situation. He called it ?traumatic? to be out with friends in a foreign country with a language barrier and having a ?stranger? point a gun.
He said he learned ?some valuable lessons? and ?should have been much more responsible? in how he handled the situation.
Lochte?s statement came after news broke that he?d hired a crisis public relations manager in the wake of the scandal. Matthew Hiltzik, a communications consultant who?s represented Justin Bieber, the NFL?s Manti Te?o, and Alec Baldwin, joined Lochte?s team late this week, notes The Hollywood Reporter.
RELATED: Now that reports indicate Ryan Lochte lied about being robbed, will he be dragged the way Gabby Douglas was?
Two swimmers have since left Brazil after being held for questioning in the case. One, Jimmy Feigen, agreed to make an $11,000 donation to a Brazilian charity to get his passport back and be allowed to return home. Lochte had already returned to the U.S. when news of the rumored lie hit the press.
Sports columnist Christine Brennan reports the apology was the only way Lochte could avoid a ban from the sport.