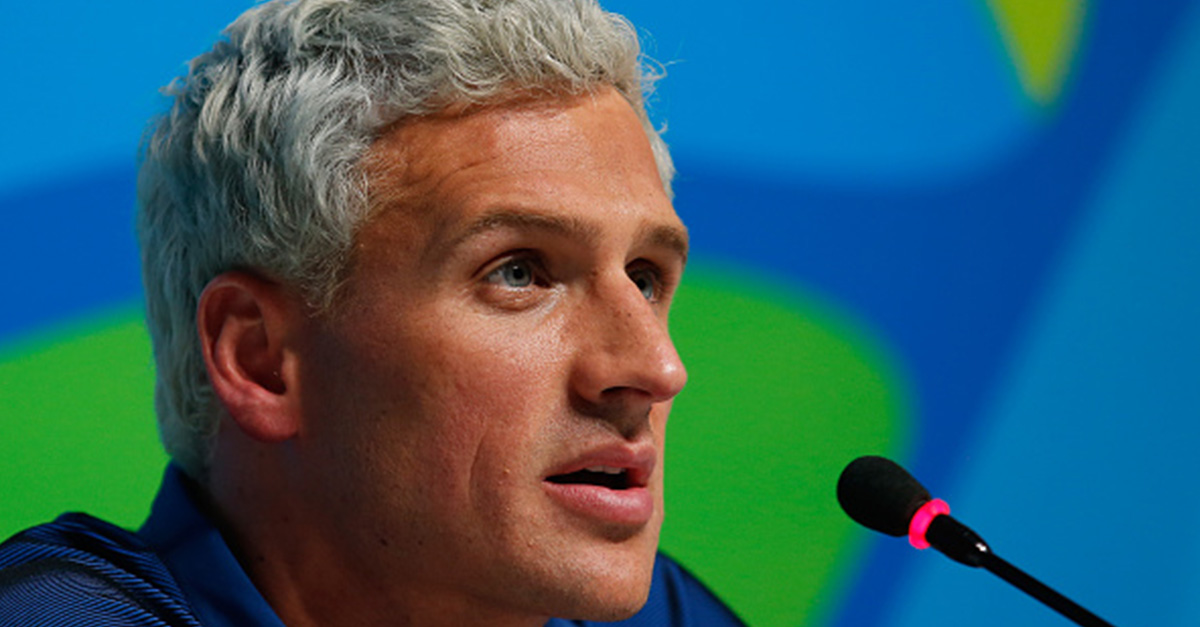 AP
U.S. Swim Team member Ryan Lochte has been charged with making a false statement following his story about being robbed at gunpoint during the Olympics, even as an independent report has raised questions about whether police there exaggerated their report of what went down in Rio de Janeiro.
?Ryan Lochte was charged with the crime of falsely reporting a crime,? Agence France-Presse reported, citing Rio police, this evening.
The Associated Press was quick to report the news as well.
He faces up to six months in jail or a fine, the Courier-Mail reports, adding ?There is no penalty for him not appearing in front of the Justice Department, but if he doesn?t appear he won?t be able to engage in a plea deal, Detective Clemente Braune said.?
Adds Fox News, ?He would either have to appear in person in Brazil or be tried in absentia. He cannot testify in the US and would have to appear in person in court in Brazil or be tried in absentia.?
An extensive USA Today investigation has raised questions about authorities? depictions of what happened.
In a recent news conference held in Rio while the 2016 Olympics were still ongoing, police chief Fernando Veloso described a destructive vandalism spree in a gas station bathroom. TMZ later visited the scene and found just a cracked sign, in keeping with UGA swimmer Gunnar Bentz? statement that the swimmers took an al fresco bathroom break, after which Lochte banged up a sign.