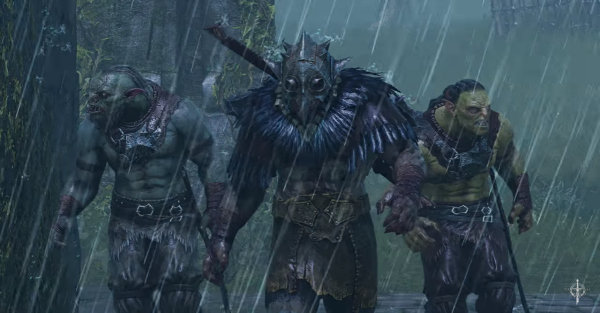 ShadowOfMordor/YouTube
As one of the most anticipated games of 2017, it?s only reasonable for the marketing to match the hype for Middle-earth: Shadow of War. Not a week has gone by since its announcement that some form of media wasn?t released, whether it be additional cinematics or gameplay trailers. Yesterday a trailer for the new Shadow of Mordor Nemesis Forge was released, and to provide players a chance to try it out the game has gone free-to-play for this weekend.
Check it out:
The update will provide an added feature to the original Middle-earth: Shadow of Mordor game. Called ?The Nemesis Forge,? this new system will allow players to carry over their previous nemesis from the first game into Shadow of War.
Even those who haven?t played Shadow of Mordor will likely be familiar with its nemesis system, which at the game?s launch was one of its most praised and innovative features. The system tracked orcs who survived Talion?s attempts on their lives and even defeated him, giving them higher ranks in Mordor?s army and granting them extra strength in the form of new abilities or subordinates. Though not perfect, the nemesis system added an unexpected layer of depth to Shadow of Mordor by crafting these intricate little stories between the player and his opponents.
The nemesis forge will allow players to select their highest-ranking nemesis and import the orc into Shadow of War as one of their first allies in Talion?s army.
In celebration of this update, Middle-earth: Shadow of Mordor has gone free-to-play for the weekend, and is currently 70-80% off on the Steam, Xbox, and PlayStation stores.