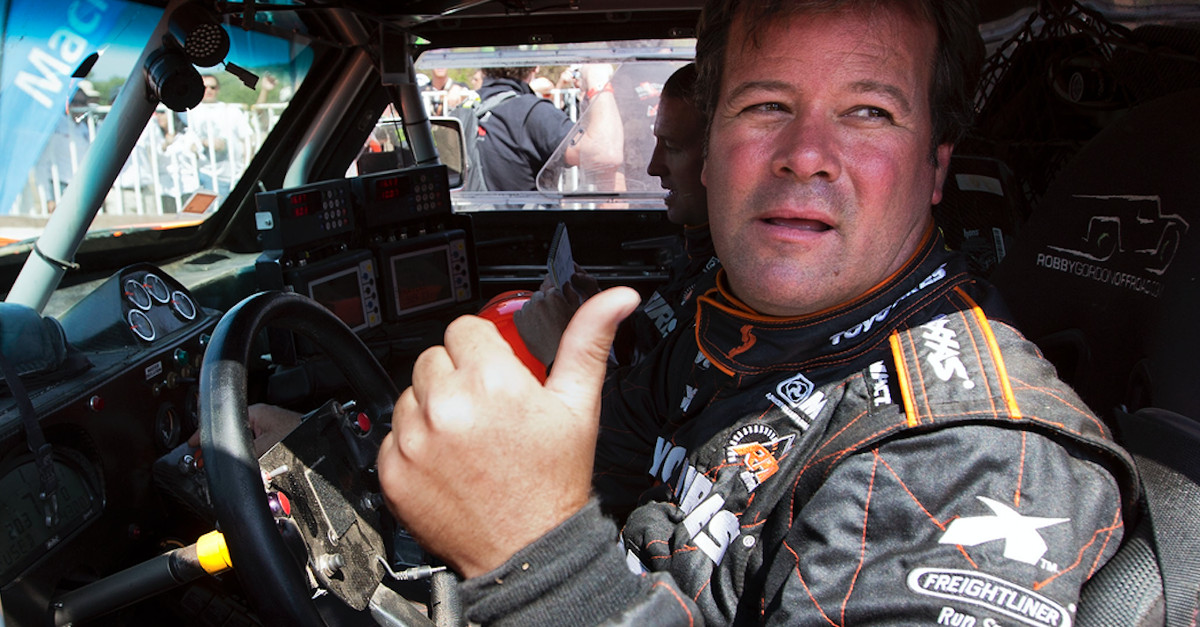 APPHOTO/Victor R. Caivano
Police in Orange, Calif., made a grisly discovery this week inside a house that locals say belongs to family members of NASCAR's Robby Gordon.
The bodies of a man and woman were found; police believe the two were killed in a murder-suicide. Early descriptions of the bodies matched those of Gordon's father and the father's wife.
RELATED: Retired NASCAR favorite Jeff Gordon might race for Dale Earnhardt Jr. at Indy
According to Fox Sports, a coroner later identified the victims as Robert Gordon and his wife Sharon.
"The bodies of Robert Gordon, 68, and his wife Sharon, 57, were found Wednesday afternoon in a home in the 1400 block of North Kennymead Street, CBS News in Los Angeles reported. CBS says the local coroner has identified the bodies," Fox Sports reported.
According to the Orange County Register, a weapon was recovered at the crime scene.
Robby Gordon, 47, is a racing legend who first appeared on the track in 1989.