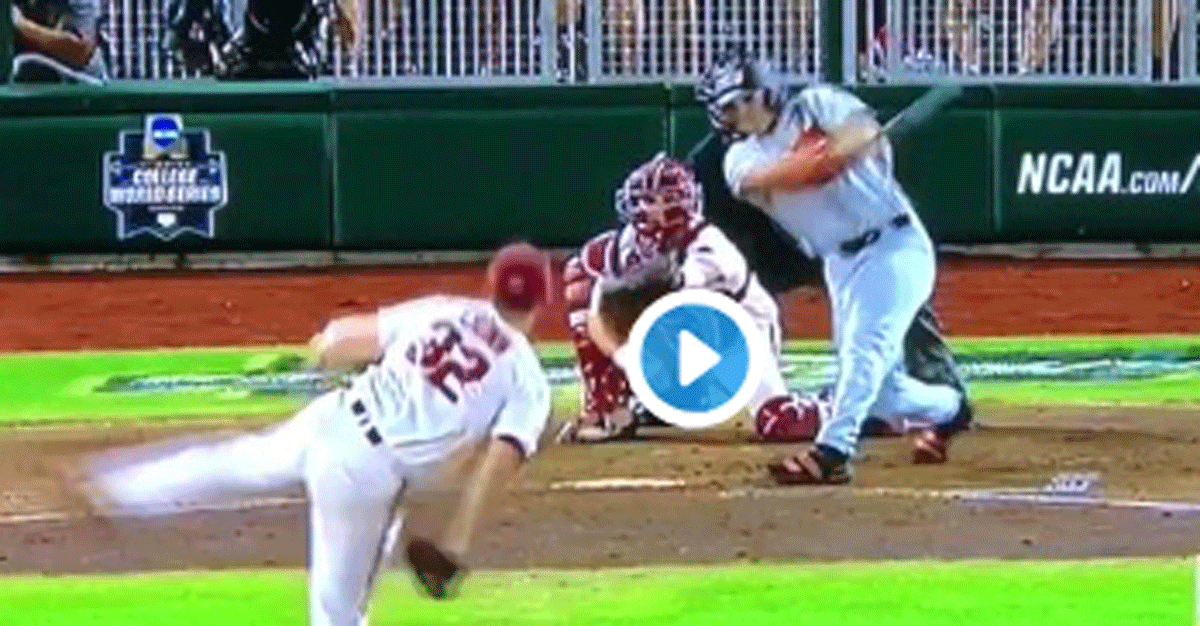 Twitter: Trey Wallace
Twitter: Trey Wallace
A foul ball down the first-base line with three players eager to catch it and a national championship on the line. There?s nothing bad that could happen here, right?
Wrong.
With two outs in the top of the ninth in Game 2 of the 2018 College World Series, Arkansas completely botched the play that could have been in the program?s forever highlight reel. Instead, the Razorbacks whiffed on the chance to seize the moment and left a slim window of opportunity for Oregon State.
Everything seemed to take a turn for the worse for Arkansas following the play, too.
Oregon State rallied to score three runs after the foul ball and took the game 5-3 to force a deciding Game 3 for the crown on Thursday.
According to ESPN Stats & Info, Arkansas was 42-0 when leading after eight innings this season.
Make that 42-1, and either a College World Series championship will have to wait a few more hours or the Razorbacks will look back on this play and think what could have been.