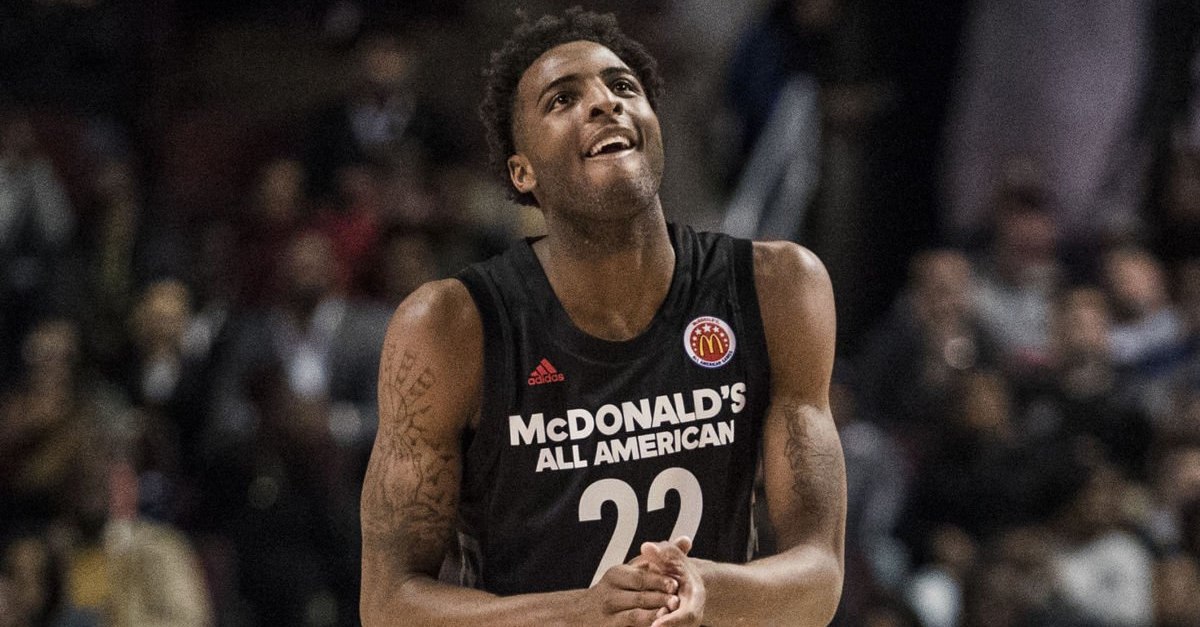 @MidnightCampus/Twitter
Twitter/@MidnightCampus
It would appear the saga involving Western Kentucky and Mitchell Robinson has not ended as the seven-footer is leaving the school yet again. He originally left late in the summer and then returned to the school after he said he would skip his freshman season and just work out leading up to the NBA Draft.
That didn't last either and he returned to campus right as school was getting started. However, it seems now that he will end up skipping his freshman season now and will go back to just working out ahead of the NBA Draft.
He told Scout, "I've decided to leave Western Kentucky and just focus on next year's NBA Draft. I want to thank Western Kentucky, the coaching staff, the fans and my teammates, but I decided to pursue a professional career."
That will be a huge blow to the WKU Hilltoppers and it certainly makes the NBA Draft much more interesting as there really won't be any film to look at with Robinson and it will be pure projections.