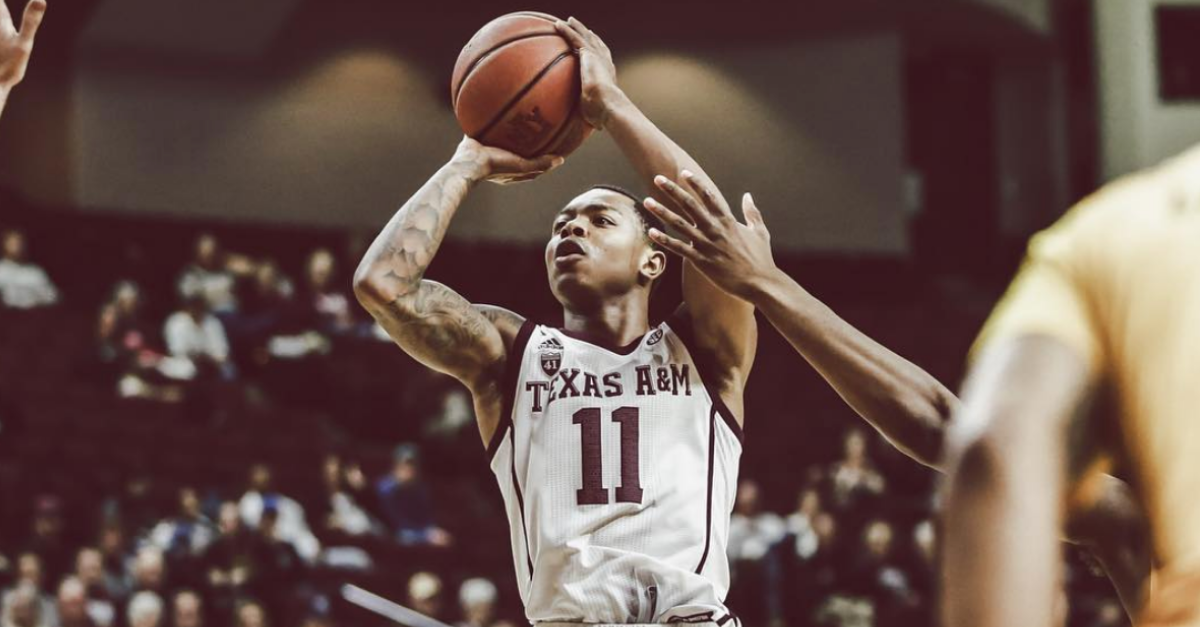 Instagram: @aggiembk
After winning five games in a row, Texas A&M dropped a winnable game to finish out its non-conference schedule against Texas Southern at Reed Arena. The Tigers, who are only 5-8 on the season, outscored the Aggies in both halves at home. It was an embarrassing way to close out 2018 and the 88-73 setback doesn't really leave any optimism going into 2019 with SEC play about to begin.
With NCAA tournament aspirations still in the air in College Station for both the men's and women's basketball programs, the Aggies are simply supposed to beat the weaker teams on their schedule. It almost appeared that they had it together after winning their five previous games, with three of them being double-digit victories. Not only did the Texas A&M lose to a perceived weaker team, it also lost to a smaller Texas school, which is never acceptable in Texas.
RELATED: The Aggie Women Close Out 2018 in Style With Another Blowout Victory
The team actually played hard in this game, but the same challenges seem to haunt them. The Aggies out-rebounded the Tigers, 33-30, but poor shooting was the biggest issue once again. Texas Southern was on fire the first half and the Texas A&M just couldn't match the output. The irony is that with head coach Billy Kennedy's philosophy, the Aggies are supposed to be the hot-shooting team. It's probably safe to say at this point that Kennedy's strategy for this season doesn't work. As we predicted earlier on, the fast paced, 3-point shooting style is not a winning formula for this team. There is enough talent at Texas A&M this year for them to be real contenders.
Fans are starting to lose confidence in  Kennedy and with the upcoming SEC games on deck, things do not appear to be getting better anytime soon. The Aggies are predicted to be back under .500 within the next week or so after they go on the road to face No. 16 Kentucky. Also at this point, the NCAA tournament even seems like a long shot.
Hopefully the Aggies will switch their strategy to play more conducive to their strengths and turn things around.