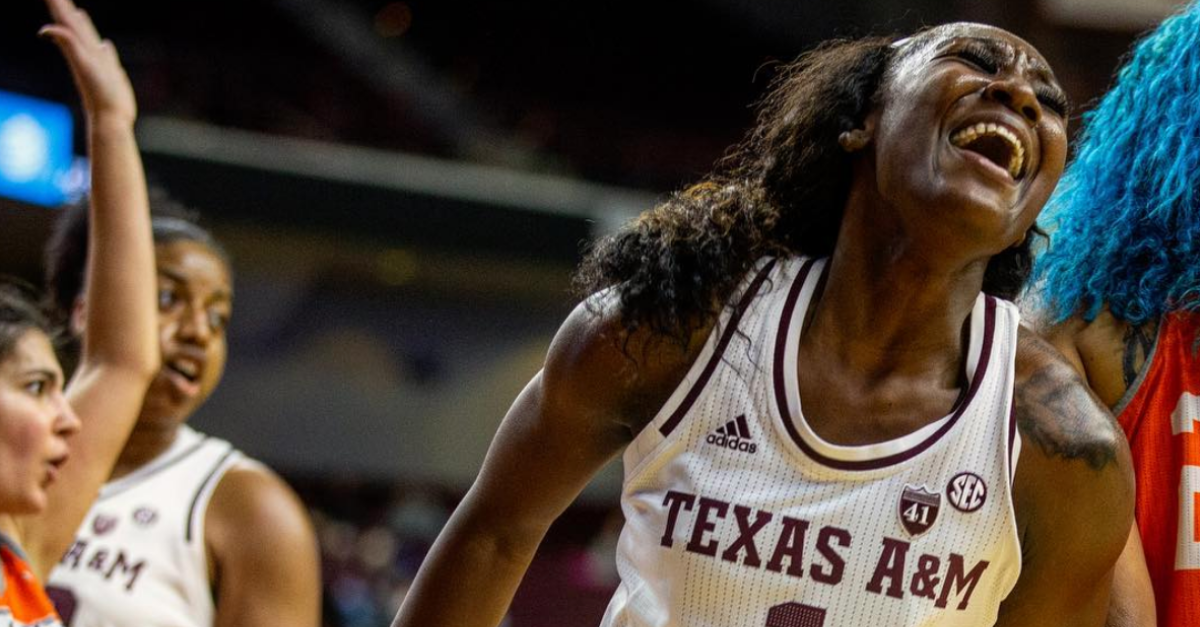 Instagram: @aggiewbb
The No. 23 Texas A&M women?s basketball team wrapped up 2018 with a blowout victory over Texas-Rio Grande Valley, 84-61, in Reed Arena to boost their overall record to 11-2 on the season. The 23-point victory was fifth time this season the Aggies defeated a team by 20 points or more.
This was the type of game that the Aggies had to have to continue building their confidence as the season goes on. The Vaqueros are a struggling team at .500 (6-6), and the Aggies are an elite, nationally-ranked team. The expectation at this point is that Texas A&M will run inferior teams off the court.
RELATED: For the Aggie Women to Thrive, It Starts with Beating the Bullies
Another good sign was the Aggies did it without Chennedy Carter, who missed the game with the flu. The other unheralded star, Ciera Johnson, had a huge game with 17 points, 17 rebounds, and two assists. That?s a promising thing to have under your belt as the Aggies get into their tough SEC conference play. Forward Kayla Wells also had a great game, leading all scorers with 21 points, and Jada Walton added a career-high 14.
Perhaps the most impressive part of this victory was the Aggies activity on the boards. The Aggies out-rebounded the Vaqueros 48-17, and 11 of those boards came from the guard position.
The only area of concern was the defense on the Texas-Rio Grande Valley guards. Vaqueros guard Jameka Dowell scored 14 points, but had opportunities to score much more. This is a spot where Chennedy?s presence was missed. Taller athletic guards still appear to be a slight issue for the Aggies to contain.
Aggies Head Coach Gary Blair has tried to make defense a point of emphasis this season, especially at the guard positions. They will have some film from this game to review and be better prepared going forward.
This is a great way to lead into their SEC stretch of their schedule. The Aggies will face No. 25 South Carolina on January 3 in Reed Arena and will be challenged in the backcourt with Te?a Cooper and Tyasha Harris.