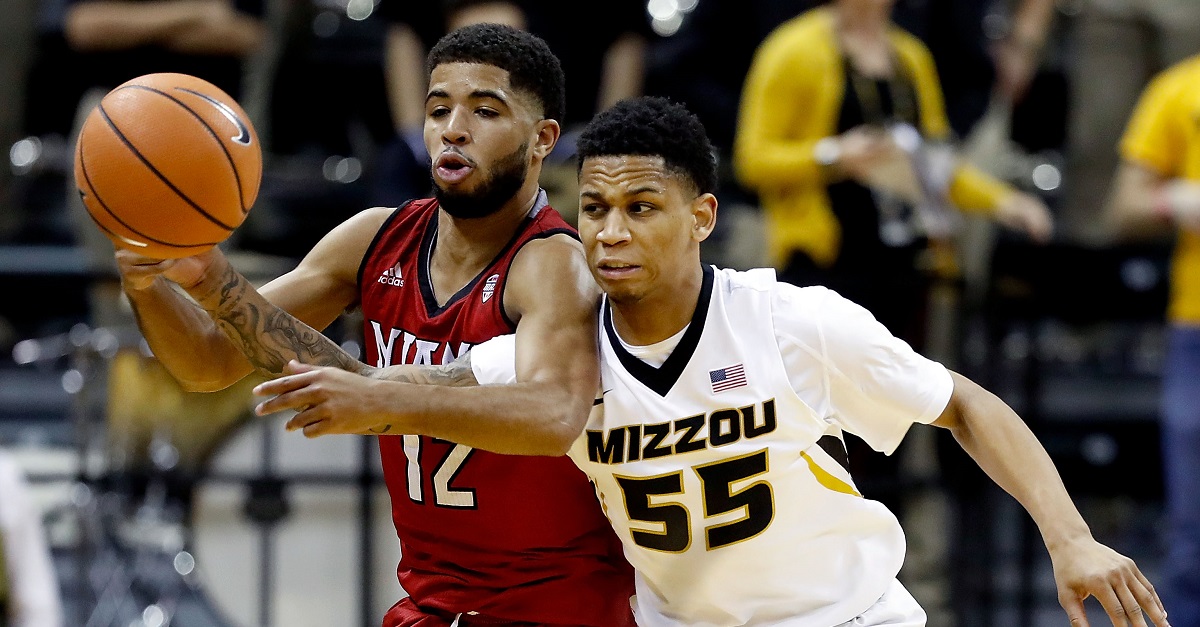 Jamie Squire/Getty Images
COLUMBIA, MO - DECEMBER 05: Blake Harris #55 of the Missouri Tigers steals the ball from Darrian Ringo #12 of the Miami (Oh) Redhawks during the game at Mizzou Arena on December 5, 2017 in Columbia, Missouri. (Photo by Jamie Squire/Getty Images)
Blake Harris was one of the first big recruiting signings for Missouri head coach Cuonzo Martin when he took over for this season. Of course, he ended up landing Michael Porter Jr. and his brother Jontay as well. However, Harris has decided that he is done with the school and will head somewhere else after only half a season.
He was having an alright year for a freshman as well:
It sounds like the freshman could be headed to a program a little closer to home and there are plenty of ACC schools in the area that would probably love to have him. The 6-foot-3, 190-pound point guard was ranked as a four-star recruit coming out of the high and the 99th overall recruit in the class according to ESPN.