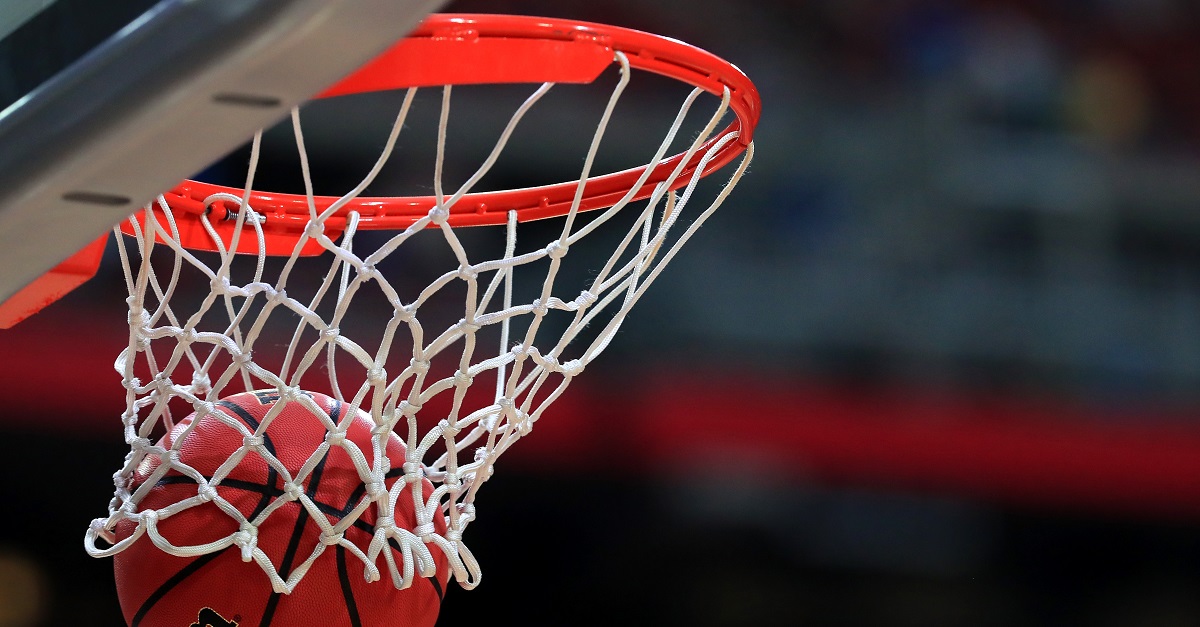 Ronald Martinez/Getty Images
GLENDALE, AZ - APRIL 03: The ball goes through the hoop during warm ups before the game between the North Carolina Tar Heels and the Gonzaga Bulldogs during the 2017 NCAA Men's Final Four National Championship game at University of Phoenix Stadium on April 3, 2017 in Glendale, Arizona. (Photo by Ronald Martinez/Getty Images)
According to a new report, with the FBI still going through its process, college basketball's elite should be terrified moving forward.
This — again, reportedly — involves Hall of Fame type coaches, NBA-level players, as well as some of the best programs in the country.
Here comes Yahoo Sports' Pete Thamel's source with the money-quote:
?This goes a lot deeper in college basketball than four corrupt assistant coaches,? said a source who has been briefed on the details of the case. ?When this all comes out, Hall of Fame coaches should be scared, lottery picks won?t be eligible to play and almost half of the 16 teams the NCAA showed on its initial NCAA tournament show this weekend should worry about their appearance being vacated.?
There are currently three ongoing investigations into coaches and apparel companies using cash to move the nation's top high school players to certain universities, but that's not even the tip of the iceberg, apparently.
From Thamel:
Multiple sources who?ve been briefed on the case and are familiar with the material obtained by feds told Yahoo Sports that the impact on the sport will be substantial and relentless. Sitting under protective order right now are the fruits of 330 days of monitoring activity by the feds, which one assistant US Attorney noted Thursday was ?a voluminous amount of material.? That includes wiretaps from 4,000 intercepted calls and thousands of documents and bank records obtained from raids and confiscated computers, including those from notorious NBA agent Andy Miller.
Goodness. March Madness might take on a different meaning this year.
This is a developing story that will certainly have our fair share of people denying the report. However, more details are likely to emerge — if not from more solid reporting, by way of the FBI itself.
Related: There's a league forming that will operate as a business and pay players.