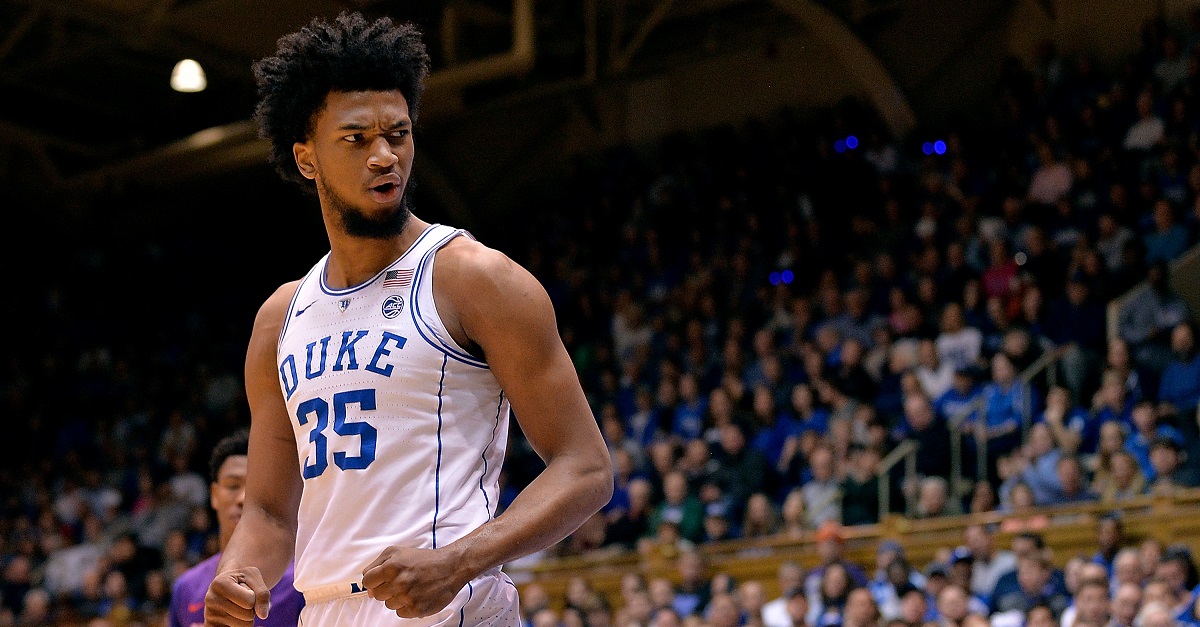 Grant Halverson/Getty Images
DURHAM, NC - DECEMBER 20: Marvin Bagley III #35 of the Duke Blue Devils reacts during their game against the Evansville Aces at Cameron Indoor Stadium on December 20, 2017 in Durham, North Carolina. (Photo by Grant Halverson/Getty Images)
Duke Blue Devils freshman Marvin Bagley is good at basketball. Very, very good. Stellar, even. A unicorn playing basketball among boys. Etc. Etc. Etc.
Following yet another stellar performance from the future NBA Draft lottery selection, Bagley is officially doing some things that have never been done in the history of the ACC.
For some context, the Atlantic Coast Conference was founded in 1953. In all those years of existence, it took until now for a freshman to go that sort of bonkers on an opponent. To be fair to every other freshman in the history of the league, Marvin Bagley is a pretty spectacular player. Some would even argue, a generational talent.
As ZagsBlog noted in another tweet, the Duke freshman leads the ACC in scoring (21.9), rebounds (11.6), double-doubles (11) and ranks second in field goal percentage (.630). It is probably worth noting that we haven't yet hit February, so that data can change.
On the season, Duke only has a single blemish on its record, after falling to underrated Boston College back in early December. The Blue Devils don't play again until they face the North Carolina State Wolfpack on Jan. 6. Until then, the program rests with an overall record of 13-1.
Per NCAA unwritten rules, the Blue Devils are once again a favorite to make a run at the Final Four.