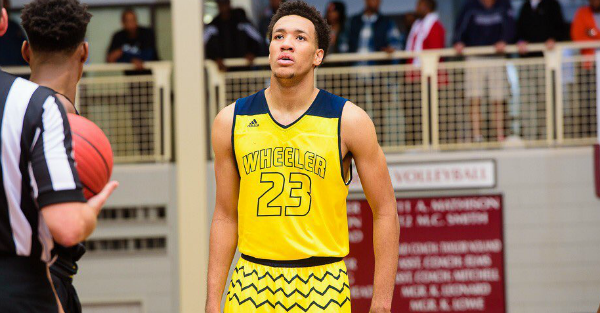 @HeelIllustrated/Twitter
@HeelIllustrated/Twitter
E.J. Montgomery, a five-star power forward prospect, is set to visit the campus of the North Carolina Tar Heels. This is happening after Mike Krzyzewski felt like luring the prospect to the Duke Blue Devils via a visit to his university.
According to 247Sports, Montgomery is the 12th best player in the 2018 class.
He was previously committed to Auburn, but after Tigers assistant Chuck Pearson was caught up in the FBI investigation into college basketball, he bailed on that idea.
Montgomery is the last target North Carolina is trying to get for its 2018 recruiting class. The program recently sent a few assistants to watch him play, with the talented high school kid not disappointing, scoring 39 points and 15 rebounds on January 25.
From 247Sports, here is Montgomery's high school coach talking about his player's relationship with the Tar Heels:
"Coach Williams talked about how high the ceiling is for what E.J. could potentially be," Wheeler head coach Larry Thompson said. "The style of play UNC has fits him in a big time way. He's a kid that can get out and run. He can start the break with a few dribbles, and his shooting is improving and becoming more consistent. There's not much he can't do on the court, but there's a lot of things he can still get better at."
Montgomery told 247Sports last week that he's currently looking at Duke, Kentucky, North Carolina, South Carolina, Wake Forest, Vanderbilt, Georgetown, USC, Georgia, Clemson and UCLA. It appears we have time before he makes a commitment.