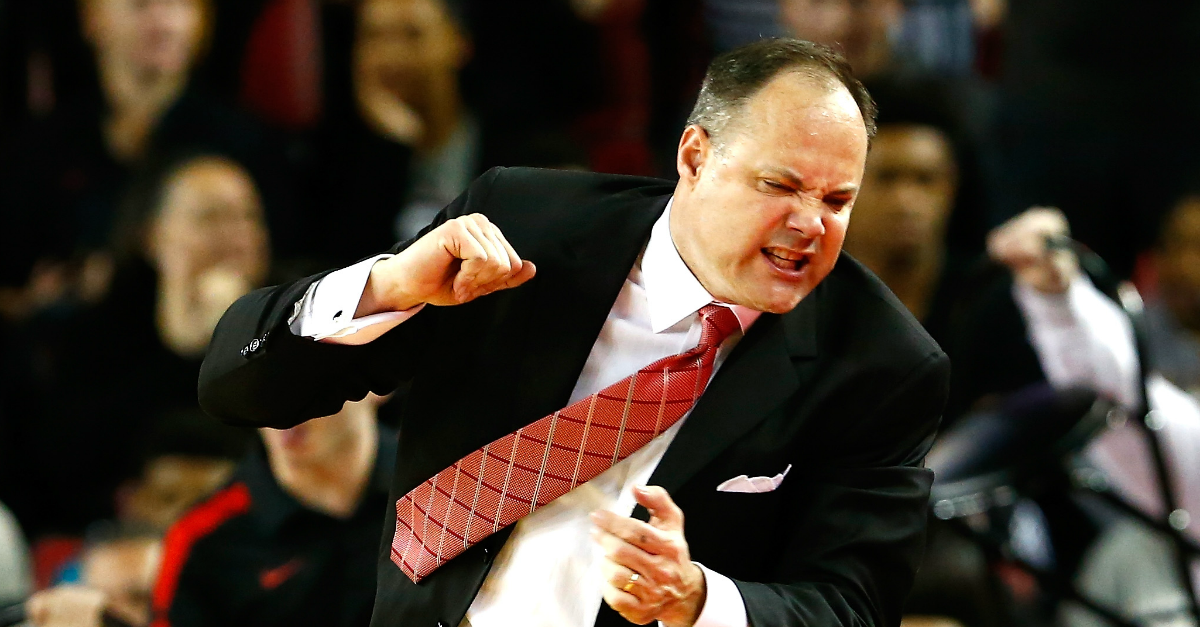 Kevin C. Cox/Getty Images
ATHENS, GA - MARCH 03: Head coach Mark Fox of the Georgia Bulldogs reacts to a call during the game against the Kentucky Wildcats at Stegeman Coliseum on March 3, 2015 in Athens, Georgia. (Photo by Kevin C. Cox/Getty Images)
Georgia Bulldogs coach Mark Fox went on an epic tirade in regard to the happenings and fallout from recent FBI reports on Saturday.
Fox, who is often noted as one of the few coaches in big boy hoops most presume to be actually clean, is sick of everything happening, but only because he believes schools and coaches are going to yet again receive a pass.
"I'm disgusted," said Fox on Saturday. "I'm disgusted with how people have treated our game. It's absolutely disgusting."
It is worth noting that Fox has long been an advocate for major reform in college basketball.
"It starts with our coaches, and then you ask how the NCAA has handled it," Fox said. "The NCAA is made up of member institutions. How are the institutions handling it? That'd be my first question. How are they handling it? Putting their head in the sand and looking the other way? I'm past anger, sadness. It's just disgusting, and we're really hurting the game, and the game has been so good to everybody."
My man! He isn't wrong. The NCAA is often used as the public's punching bag in times of scandal, but the university members of the governing body are not only accountable, but complicit.
Fox would also discuss that he believes you can still operate in college basketball and do things "the right way."
While other coaches are out here playing blissful ignorance or claiming internal investigations have cleared several players named in reports, Fox probably put it best, even if it feels somewhat defeatist.
"I would like to see institutions take the lead and show true leadership and stand up for something," he said in a postgame interview Saturday. "But I don't have a lot of confidence we're going to see that. We'll all just blame the NCAA and the media."
And you know what, no one should blame him for not believing in the broken system.
(H/T ESPN)