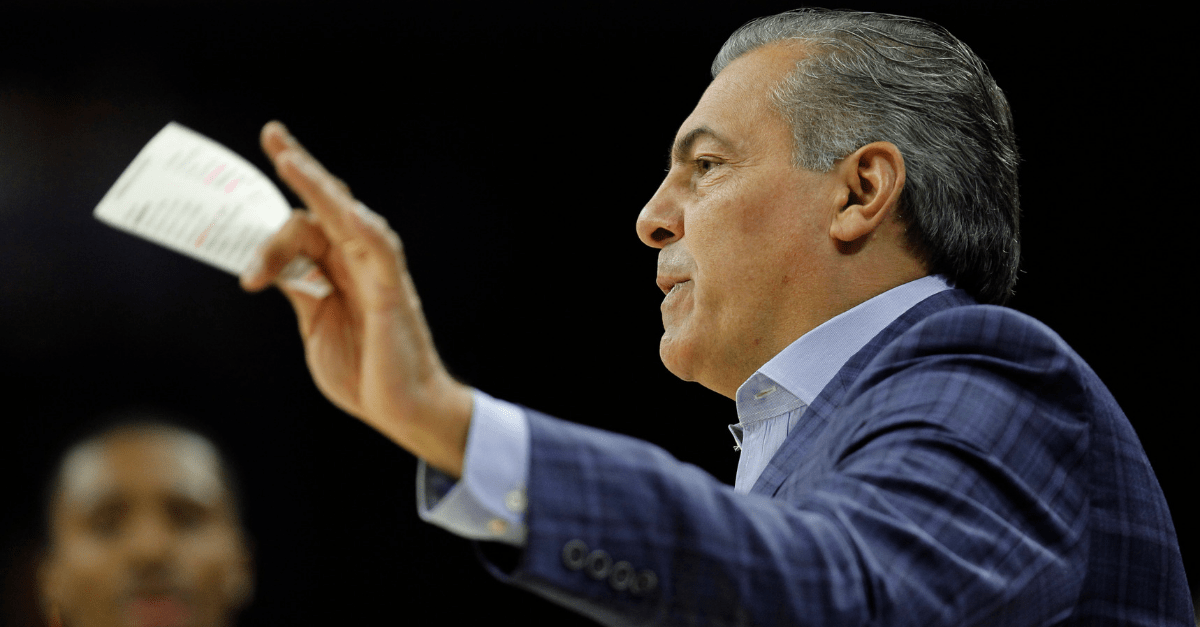 AP Photo/Laurence Kesterson
When you are going on a business trip and need to wear a suit, the first thing you obviously pack is a suit. When you are going golfing, you make sure you have your essentials with you, too. The same rules apply to anything in life, including college athletics, but some team managers forgot the most important thing a college basketball team needs to play.
The Indiana University of Pennsylvania Crimson Hawks took their talents, and the No. 2 team in NCAA Division II, with them 130 miles up the road to face Edinboro University on Wednesday night. It was the big game, too, with the Pennsylvania State Athletic Conference West Division title on the line, but someone ? you know who you are ? forgot to pack the team?s road uniforms.
They weren?t stolen or damaged or lost. Someone just didn?t think packing jerseys and shorts was a great ideas, apparently.
So in classic fashion, IUP wore Ediboro?s road uniforms at McComb Fieldhouse instead. The Crimson Hawks even beat the Fighting Scots 87-59 while wearing their uniforms. Talk about the ultimate flex.
RELATED: Former Kentucky Hoops Star Tries to Enter Game Without His Jersey
It?s funny now, and mistakes happen, but how much do you want to bet IUP, Edinboro and the PSAC weren?t happy when they all found out a manager just didn?t pack the men?s basketball team uniforms, and it was too late to go back and get them?
It?s like the one thing a team needs to play more than anything. Oh well.
Besides the mishap, it was a stellar night for the IUP Crimson Hawks, who are located a little over 50 miles east of Pittsburgh. Malik Miller poured in 26 points, including six 3-pointers, while Jacobo Diaz filled up the stat sheet with 16 points, nine rebounds and nine assists for the near triple-double.
To top it all off, the victory earned head coach Joe Lombardi the 300th win of his career in just his 13th season.
Going on the road, wearing the opposing team?s red uniforms, and winning big on a historic night in front of Pittsburgh Steelers running back James Conner? Yeah, that?s definitely something the IUP men?s basketball team will never forget.