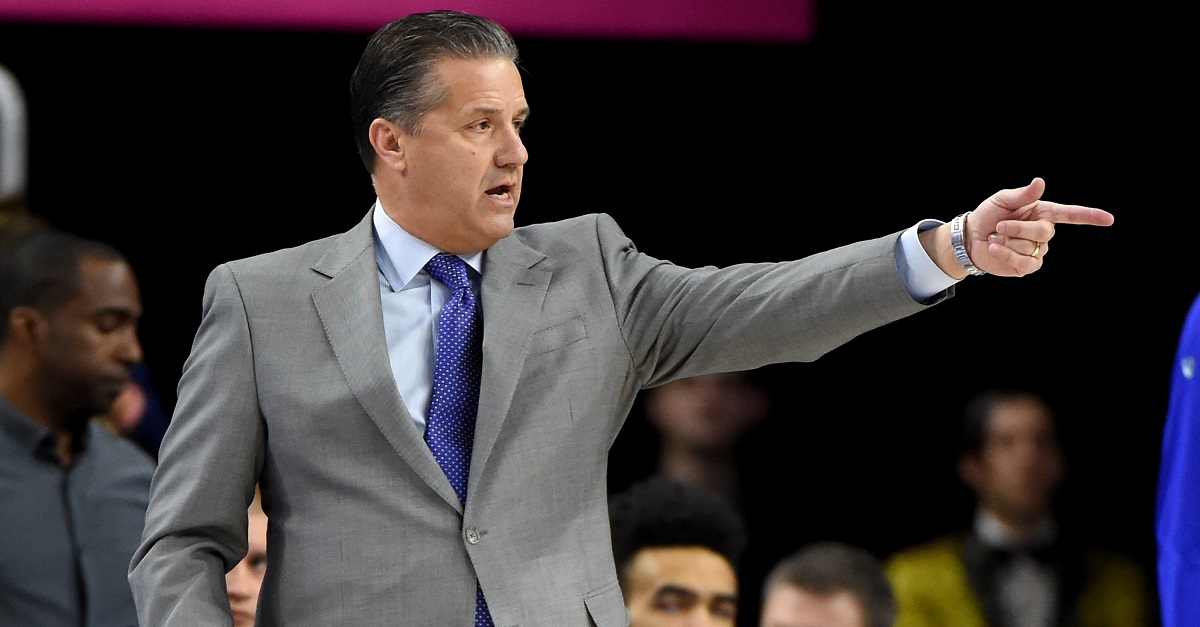 Ethan Miller/Getty Images
LAS VEGAS, NV - DECEMBER 17: Head coach John Calipari of the Kentucky Wildcats gestures as his team takes on the North Carolina Tar Heels during the CBS Sports Classic at T-Mobile Arena on December 17, 2016 in Las Vegas, Nevada. Kentucky won 103-100. (Photo by Ethan Miller/Getty Images)
The FBI's recent investigation into college basketball has yielded ugly results for several schools across the country, but no school has been affected more than Louisville so far.
Rick Pitino was fired after details of bribery were uncovered by the FBI, and there are likely more dominoes to fall in the future. Pitino's biggest rival, Kentucky's John Calipari, was asked about whether college basketball players should be compensated further, and he presented an idea to FanRag Sports that already exists in a way with college baseball.
"Players should be allowed representation just like they have in baseball," Calipari said. "They don't need a new model because there's already a model in place. That's what they do in baseball."
Calipari elaborated and said that players should be able to make money off of their name and likeness.
"Players should be able to earn income because of their name, their signature, and their likeness," Calipari said. "If a uniform is sold with a player's name on it, the player should get a percentage on it. If they want to go out and sign autographs, let them sign autographs. The money should be deferred.

"They should be able to sign a shoe contract too, but the money should be deferred unless it's used by the parents of the player for transportation or expenses to come and see the kid's play. They're not professionals if that happens and it probably eliminates a lot of stuff."
Cal highlighted the biggest issue with college players making money from their signatures and likeness. Once they start making money that way, it becomes cloudy whether they are still amateurs or whether that makes them professionals.
The idea could work, though some would argue it would greatly benefit players at bigger schools. Though, there's already a pretty sizable difference between the top college hoops schools and the lower schools, so perhaps it wouldn't make too much of a difference.
(h/t The Spun)