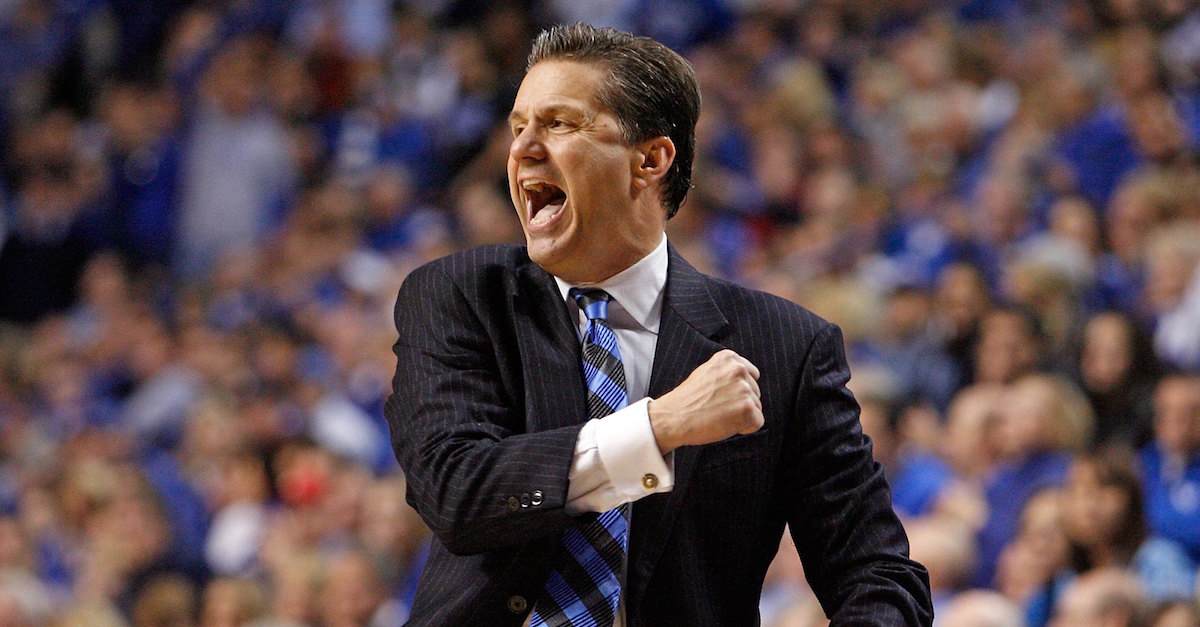 Andy Lyons/Getty Images
Andy Lyons/Getty Images
With the Duke Blue Devils getting all of the recruits as of late, people have naturally turned to Kentucky Wildcats coach John Calipari for his thoughts on the matter.
Most known as the man exploiting the one-and-done rule and being transparent as to its purpose, Calipari met with reporters who were eager to hear his thoughts on everything recruiting related.
With Duke landing the sort of players (en masse) Kentucky had previously, Calipari was asked about kids not going to Kentucky and if something had changed.
"No," he said Monday. "Some of them do well. You'd have to look at who we've lost and how they've done in the NBA. I don't know. Some of them have done well. I haven't looked that way, but if they do, I wish them well. I'm not wishing ill will on any of these kids. This is about them and their families.

"My concern is whoever we get here, how do we help them get to be the best version of themselves both on and off the court? How do we send them off from here after a year, two years, three years, four years, whatever, with a basis to have success on and off the court where they can be involved in their communities, where it's not just solely basketball? How they can count on themselves."
As for people who want to read too much into the Calipari-Coach K recruiting rivalry, here is a nugget that might lead you to believe the former was taking a shot at the latter.
"I don't sell, like, 'When you come here, the university and the state will take care of you the rest of your life,' " Calipari said. "You may buy that, and I've got some great property in some swampland down in Florida to sell you, too."
The idea that Coach K is out Calipari'ing Calipari stems from Duke landing nine top-10 recruits over the last three recruiting classes, with Kentucky getting "just" three.
For what it is worth, it isn't like only three-star prospects are joining Big Blue Nation or anything. Kentucky has three top-35 commits for the 2018 class. Calipari also landed the No. 10, No. 12, No. 17, and No. 24 ranked recruits in last year's class as well as two other four-star recruits.