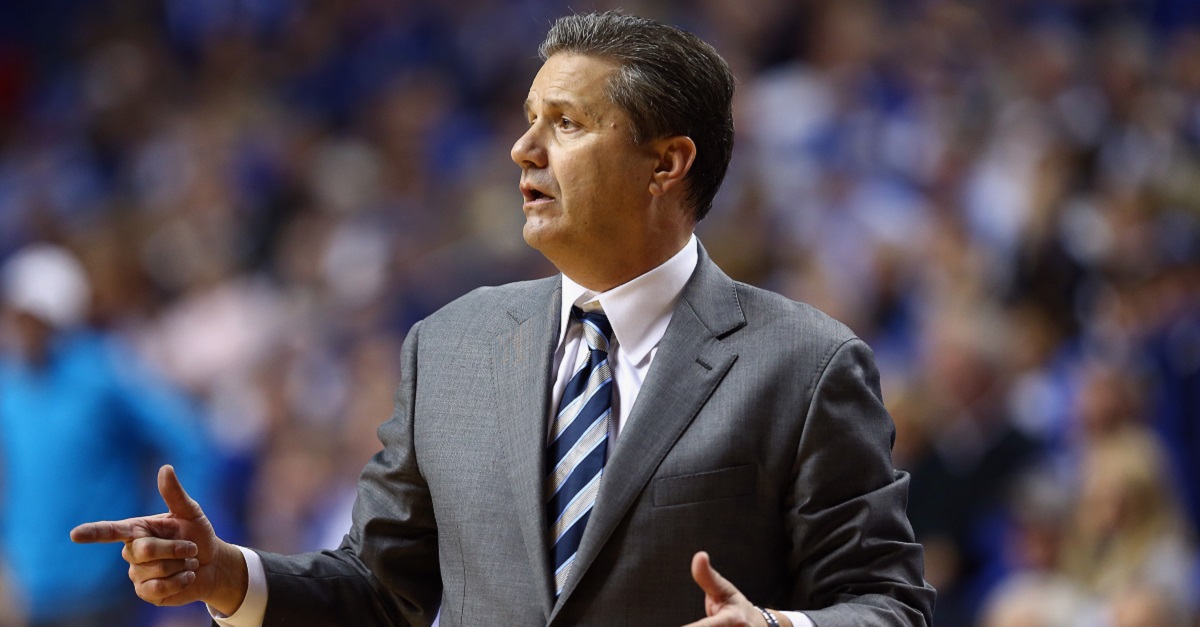 Andy Lyons/Getty Images
LEXINGTON, KY - DECEMBER 10: John Calipari the head coach of the Kentucky Wildcats gives instructions to his team during the game against the Boise State Broncos at Rupp Arena on December 10, 2013 in Lexington, Kentucky. (Photo by Andy Lyons/Getty Images)
Kentucky has plenty to look forward to this season despite a mass exodus of its best recruits from the 2016 class. Coach Calipari brought in several more five-star players and some of them were even trying out for the U19 USA team to play over in Egypt this summer. One of them was wing man Kevin Knox, who was rated the No. 2 small forward in the country. Unfortunately, he suffered an injury and had to withdraw from the tryouts.
Coach Cal then went on a bit of a tweet storm about the situation regarding Knox:
RELATED: Coach Cal celebrates landing Kevin Knox
The 6'9″ Knox should be fine by the beginning of the season, but this is definitely a situation that should have Calipari thinking about whether he wants to have his own players trying out for the team going forward. Granted, the coach also has five other top tier players coming onto the team so the loss wouldn't be as terrible as it would be for some other teams.