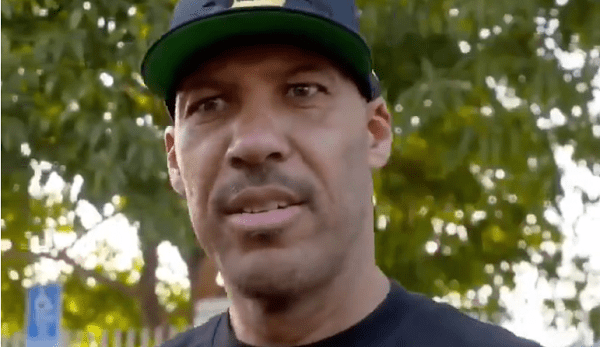 Twitter/@overtime
Twitter/@overtime
Shareef O'Neal, the son of legendary Laker Shaq, might have started a feud with LaVar Ball and his family. He said that he could LaMelo and would even be up to the challenge of taking on Lonzo. LaVar caught wind of the comments and he had some of his own. He went so far as to say that he could take down Shareef and his pops:
RELATED: Shareef O'Neal talks up taking down LaMelo Ball
I don't see how LaVar or LaMelo would ever be able to guard a large man like Shaq, but apparently the older Ball must think that between him and his youngest son they can shoot the two bigs out of the building. Regardless, this just becomes the latest in a long line of terrible hot takes from the eldest Ball and certainly one of his worst takes to date.