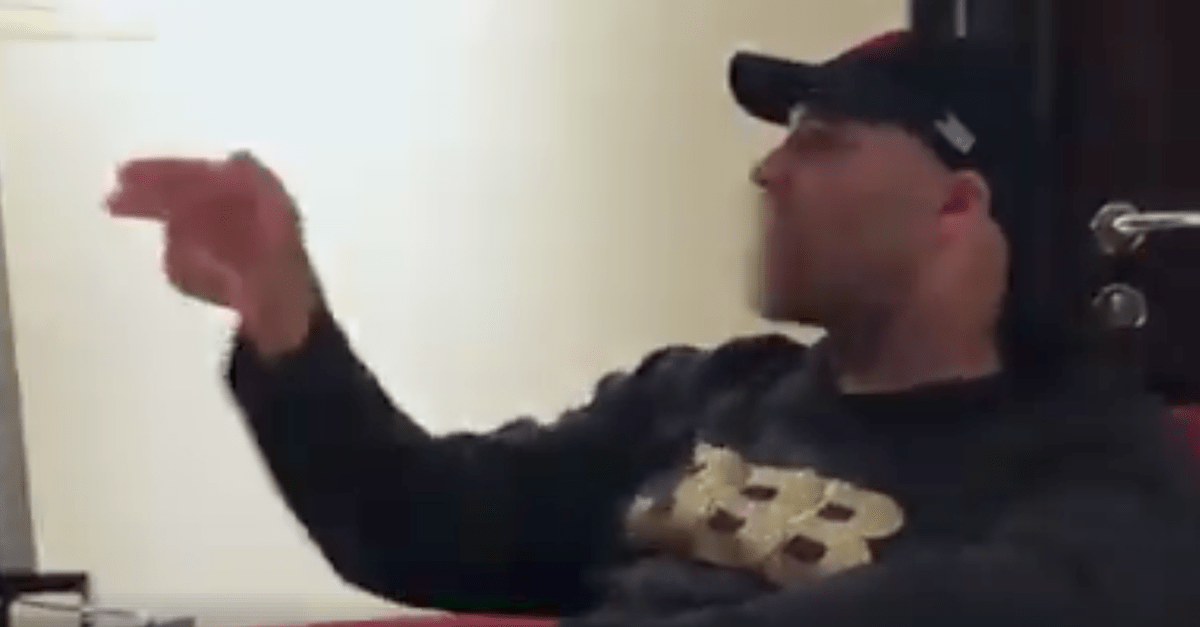 Facebook screenshot
https://www.facebook.com/ballinthefamily/videos/928446030655169/
College basketball fans were offered a glimpse at how LaVar Ball reacted when he heard the news that one of his sons was arrested for shoplifting in China.
LiAngelo was one of three UCLA men's basketball players that were arrested for stealing sunglasses in November from a Louis Vuitton store. The players were eventually released from custody after President Trump intervened and asked assistance from China President Xi Jinping to help resolve the case. LaVar would eventually withdraw LiAngelo from UCLA after the school suspended the players indefinitely for their roles in the incident.
In a video preview of the family's "Ball in the Family" series on Facebook, LaVar Ball becomes furious when he found out about the incident.
LaVar was not happy with LiAngelo for his role in the incident and becomes even more upset once he heard LiAngelo's side of things.
"I just liked how they looked," LiAngelo said for why he stole the sunglasses.
While LaVar has kept it cool in the public eye regarding this incident, he didn't hold back on his son following this situation that became an international event.
LiAngelo has since signed to play professionally overseas in Lithuania and will not continue his college basketball career.