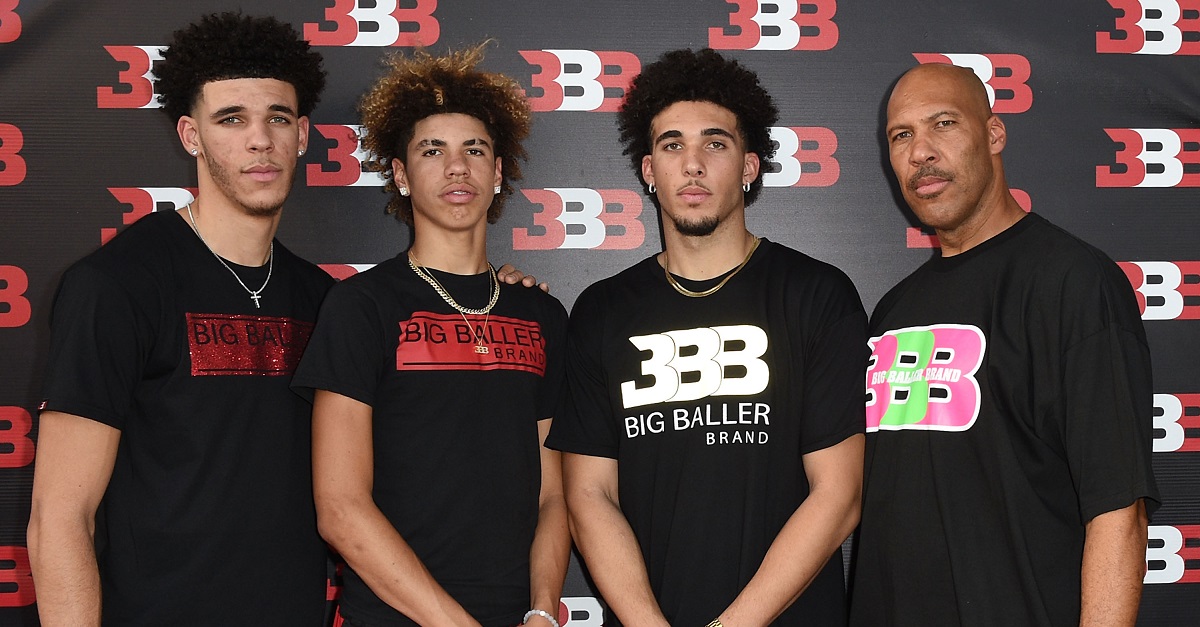 Joshua Blanchard/Getty Images
CHINO, CA - SEPTEMBER 02: (L-R) Lonzo Ball, LaMelo Ball, LiAngelo Ball and LaVar Ball attend Melo Ball's 16th Birthday on September 2, 2017 in Chino, California. (Photo by Joshua Blanchard/Getty Images for Crosswalk Productions )
LiAngelo and LaMelo Ball have reportedly signed one-year contracts to play professionally this season in Lithuania, according to Jeff Goodman of ESPN.
The club is known to be a lower level of competition in Lithuania and the two players will be the only two Americans on the roster. The move will figure to be much different than what the two players have experienced to this point as the coach and general manager do not speak very much English.
LaVar Ball, the father of the Ball brothers, has said recently that he isn't concerned with how much money his sons will make. He wanted to find an international club that would take in both players and let them play to build their experience.
It was reported last week that LaVar withdrew LiAngelo from UCLA after he was suspended indefinitely by the university for his role in a shoplifting incident in China last month. Shortly after he withdrew LiAngelo, it was reported that LaMelo would not play college basketball and play overseas instead.
In international play, American players are held to a higher standard so the pressure could be on the Ball brothers to arrive in Lithuania and play well. The team will also give the two players some structure and experience as they begin their professional careers.