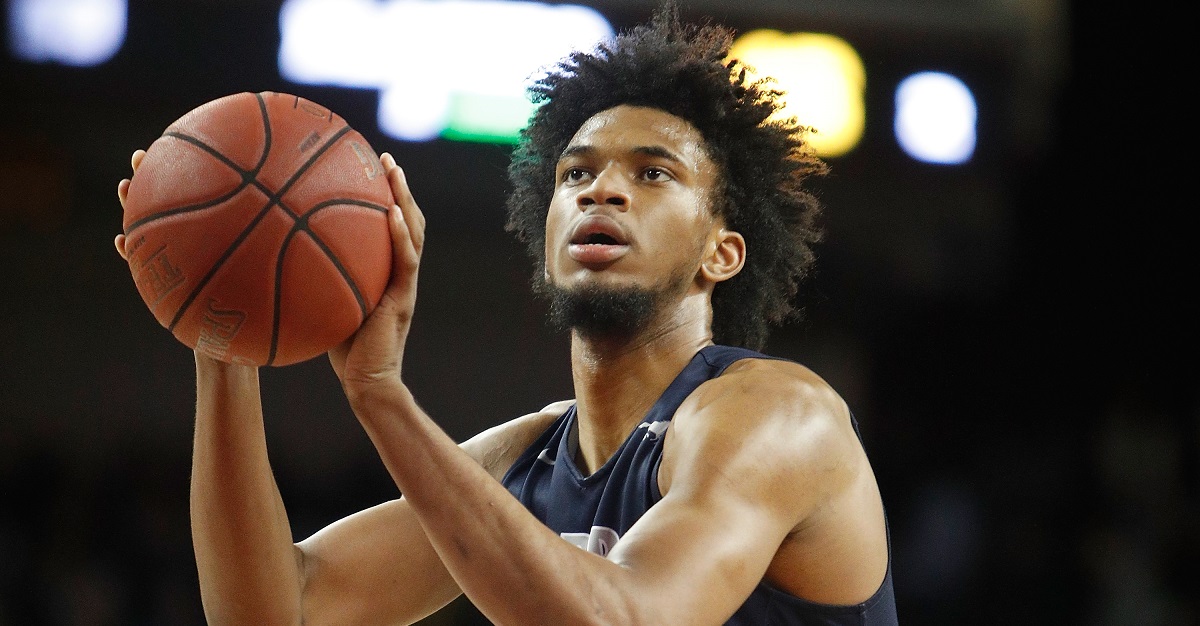 Josh Lefkowitz/Getty Images
LOS ANGELES, CA - FEBRUARY 24: Marvin Bagley III #35 of Sierra Canyon School shoots a free throw during the game against Bishop Montgomery High School at the Galen Center on February 24, 2017 in Los Angeles, California. (Photo by Josh Lefkowitz/Getty Images)
The top recruit in the country, Marvin Bagley, has made two official visits already to his top six schools and had another one schedule for the second week of August to UCLA. It turns out that he's going to take that visit unexpectedly early.
RELATED: Marvin Bagley drops top six list of schools
The 6'11" Bagley is also considering Duke, Kansas, Arizona, Kentucky and USC among his schools. Him moving up his official visit date is a little suspicious, but there doesn't seem to be a specific reason for it. It could be because of his high school schedule or he just wanted to see them earlier. Regardless, the big man is on the move and people will be taking notice.