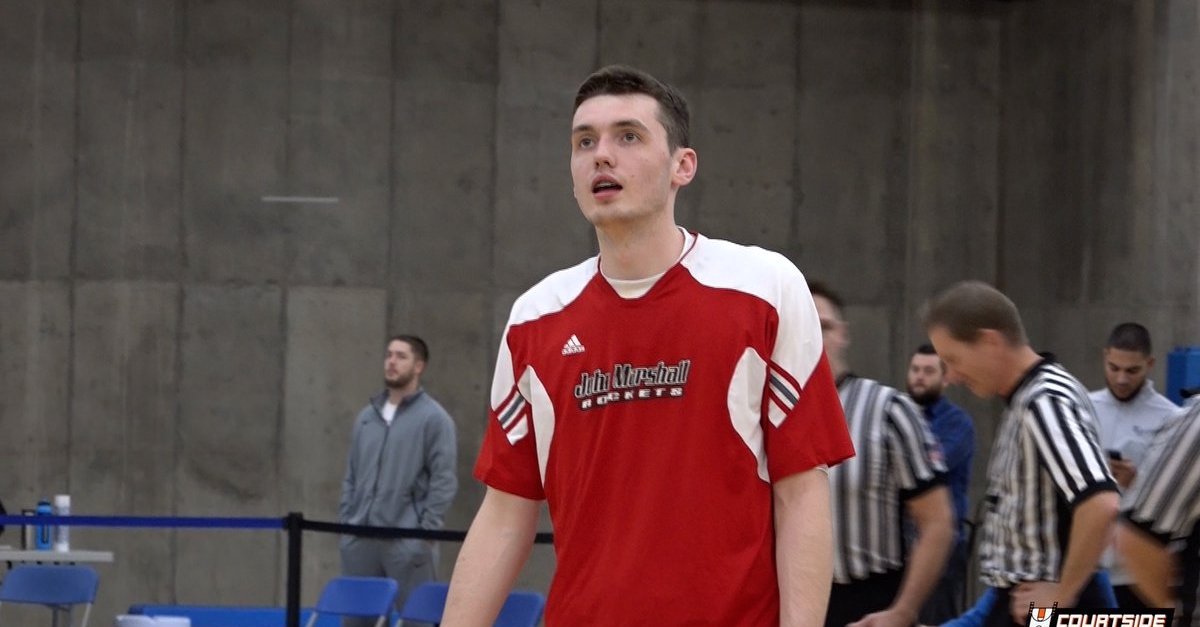 @CourtsideFilms/Twitter
@CourtsideFilms/Twitter
Five-star power forward Matthew Hurt has already set some unofficial visits to school and now he's got five schools who he says are prioritizing him the most. When asked about it by 247Sports, he named Minnesota, Kansas, Indiana, UNC and Duke as the schools making him a priority in his recruitment.
His most recent visit was to Kansas and he had nothing but glowing remarks to make about the program.
"It was great, seeing their campus, seeing what they do on game day and how they get ready for the game and all of that," Hurt said. "The players are great, the atmosphere is great, so it was just a great trip in general."
"They're comfortable to talk around," he added about the Kansas coaches. "They're friendly and you can say anything to them. They're pretty young so they can relate to some of the stuff that I do."
He also said that Minnesota is on him pretty hard since his older brother Michael plays there and he is from Rochester, Minn.
"They want me really badly," he said about the Gophers. "They think that I could be a huge key for their team my first year in college and that I can make a big run with that team."
The Gophers are currently 9-3 this season and are a bit of a surprise team in the Big Ten. However, they will have to prove they are worth the hype after starting Big Ten play 1-1. However, it looks like coach Richard Pitino has them moving in the right direction and if lands a recruit like Hurt then they will likely only get better.
The 6-foot-9, 200-pound Hurt is ranked as the No. 3 power forward and No. 5 overall recruit in the class of 2019 according to 247Sports. He also has offers from Louisville, Kentucky, Arizona, Florida and Oregon among others.