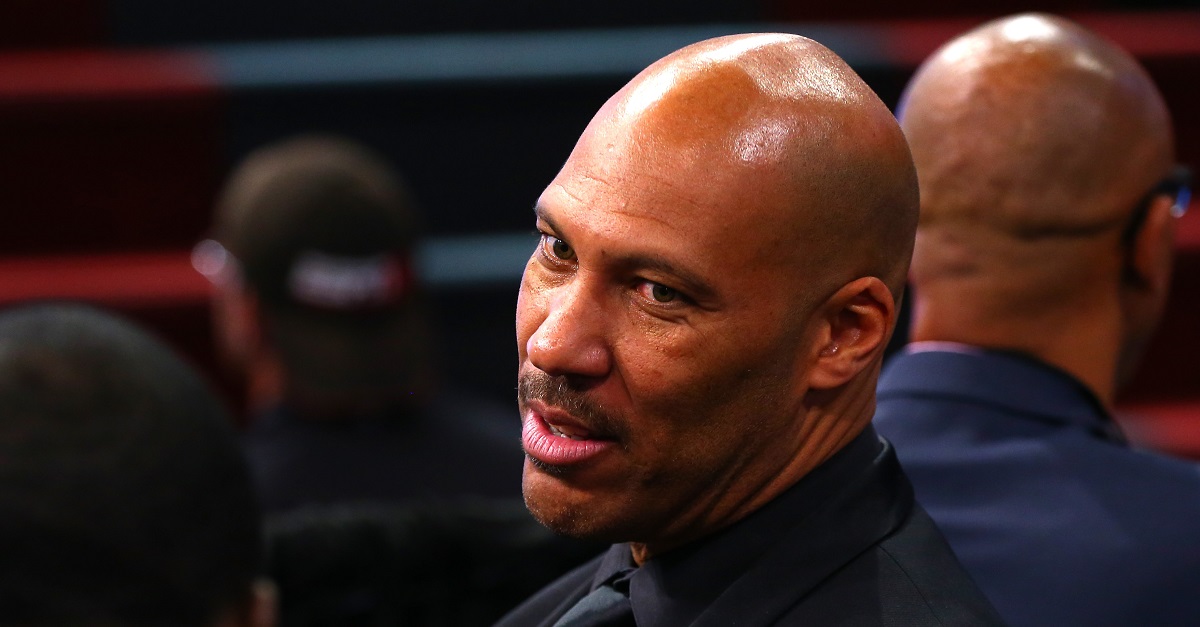 Mike Stobe/Getty Images
NEW YORK, NY - JUNE 22: LaVar Ball, father of Lonzo Ball, looks on during the first round of the 2017 NBA Draft at Barclays Center on June 22, 2017 in New York City. NOTE TO USER: User expressly acknowledges and agrees that, by downloading and or using this photograph, User is consenting to the terms and conditions of the Getty Images License Agreement. (Photo by Mike Stobe/Getty Images)
LaVar Ball has pissed off a lot of people in his as a public figure and coach of his AAU team. After his antics on Friday when he had a female referee replaced mid-game — because he couldn't handle getting a technical — he has now been publicly reprimanded by the official NBA Referees Union. They sent out a series of tweets condemning his and Adidas' behavior in the whole matter:
The comments they are referring to are something Ball said after the game in a rant. Here's his rant in its entirety via USA TODAY Sports:
?She?s a woman who?s trying to act ? I get that she?s trying to break into the referee thing. But just giving techs and calling fouls, that?s no way to do it. I know what she trying to say: ?I gave LaVar, I gave him a tech, I?m strong.? That ain?t got nothing to do with it. Just call the game.

?If you?re going to be qualified, you better be in shape, and you better know the game. And she?s bad on both of them. She?s not in shape, she?s not calling the game right, and she don?t understand, so now she?s trying to make a name for herself. So she?s walking around like, ?I?m the only woman in here.? Yeah, we get it, I don?t care if you a woman or a man or whatever, just be good at what you do.?
Him trying to say she is out of shape is absolutely ridiculous as she looked to be in better shape than a lot of current NBA referees and was a fairly young ref. That argument seems to be absolutely ludicrous and he has a history with the ref as she officiated his game two days prior as well. The official declined to comment on the matter.
Ball tried to pull another stunt by pulling his team off the court again, which he had done earlier this month. It was counted as a forfeit despite the fact his team was winning. If he tries to pull more stunts like this, he is going to be banned from a tournament soon enough as the headache just can't be worth any press the tournament might get from him being there.
[h/t For The Win]