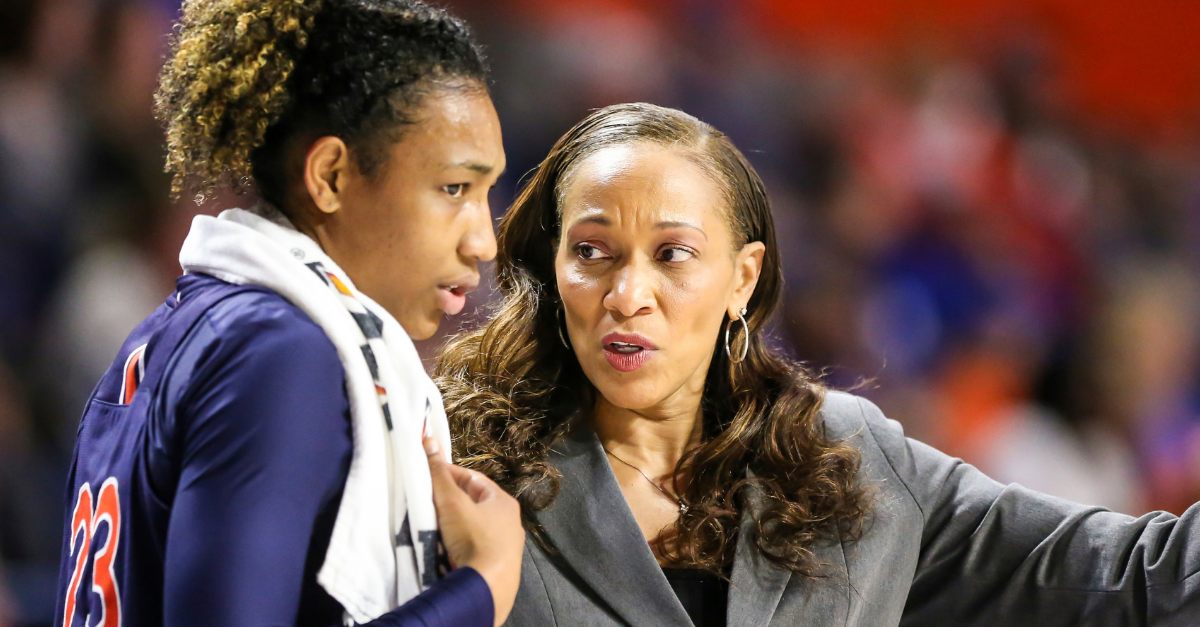 AP Photo/Gary McCullough
Just like their male counterparts, the Auburn Tigers women's basketball team has had a roller coaster season. After getting off to a fast start and winning eight-straight games at one point, the Tigers find themselves on the women's NCAA Tournament bubble with a 19-7 overall record, including just 7-6 in SEC play.
However, stomping in-state rival Alabama 77-38 — the Crimson Tide's worst loss of the season — is a step in the right direction.
With the SEC Tournament starting in a few weeks, the Tigers have to get it gear if they want to earn a better seed or, better yet, even make the annual March Madness tournament field.
The Tigers completed the season sweep of the Tide on Sunday, which pleased head coach Terri Williams-Flournoy. The veteran head coach said her players did exactly what she asked them to do: get off to fast start, put their foot on the Tide's neck early, and never let them get back in the game.
"I thought our ladies came out and jumped on Alabama right away,"  Williams-Flournoy told the Dothan Eagle. "They listened to what we talked about, how important this game was for us. They came out and that's what they displayed right off the bat."
The Tigers were led by Daisa Alexander, who scored 22 points for the second-straight game.
Auburn definitely needed this victory, too, especially coming off a tough loss to the Tennessee Lady Vols, who swept the season series from the Tigers.
Both the Lady Vols and Tigers are fighting for their NCAA Tournament lives at the moment and the fact that the Tigers were able to do something that the Lady Vols couldn't do — sweep Alabama — should give them a lift when it comes to getting into the NCAA Tournament.
The Tigers have three league games left before the start of the SEC Tournament and it is time to get down to business, which begins with their game against Missouri next Sunday.
If the Tigers expect to make the women's NCAA Tournament, they have some serious work to do.