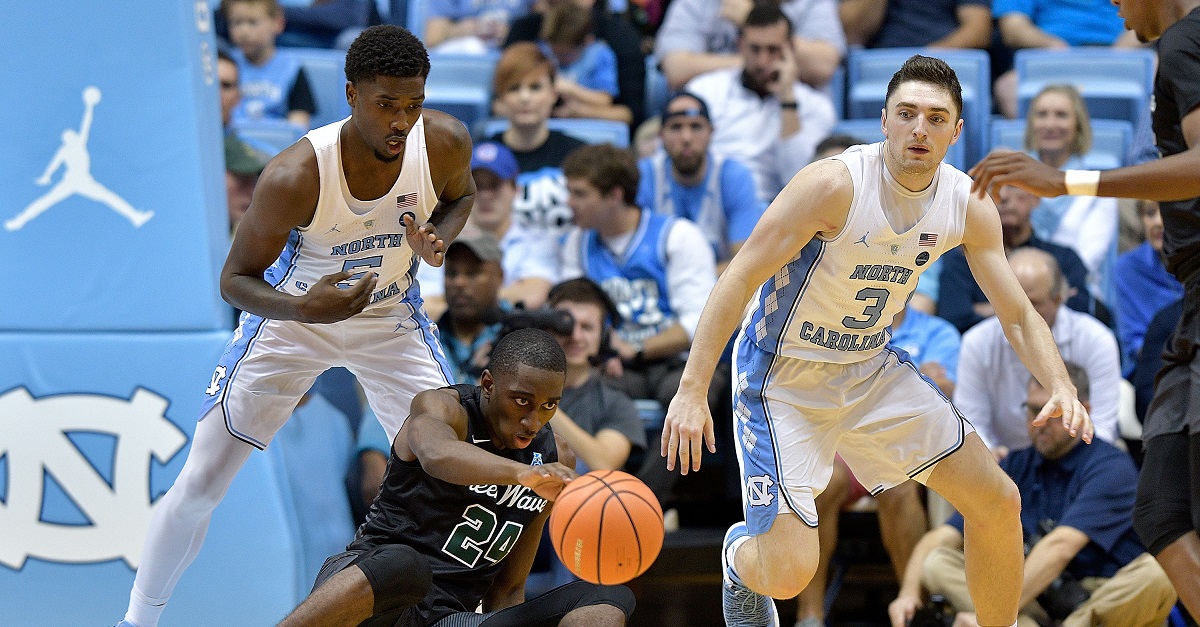 Grant Halverson/Getty Images
CHAPEL HILL, NC - DECEMBER 03: Shakwon Barrett #24 of the Tulane Green Wave loses the ball as he drives against Jalek Felton #5 of the North Carolina Tar Heels during their game at the Dean Smith Center on December 3, 2017 in Chapel Hill, North Carolina. North Carolina won 97-73. (Photo by Grant Halverson/Getty Images)
Former five-star guard Jalek Felton is leaving North Carolina after only one year at the university. His lawyer Kerry Sutton made the announcement with a quote from the freshman guard.
There were reports that Felton had Title IX issues — his lawyer specializes in these issues — and he was suspended in late January under unknown circumstances at that point. However, now it's become clearer that he may have a Title IX battle on his hands and that could affect where he plays basketball next.
Felton played in 22 games at UNC, averaging 9.7 minutes and 2.1 points. He had a season-high 15 points against Western Carolina in early December.