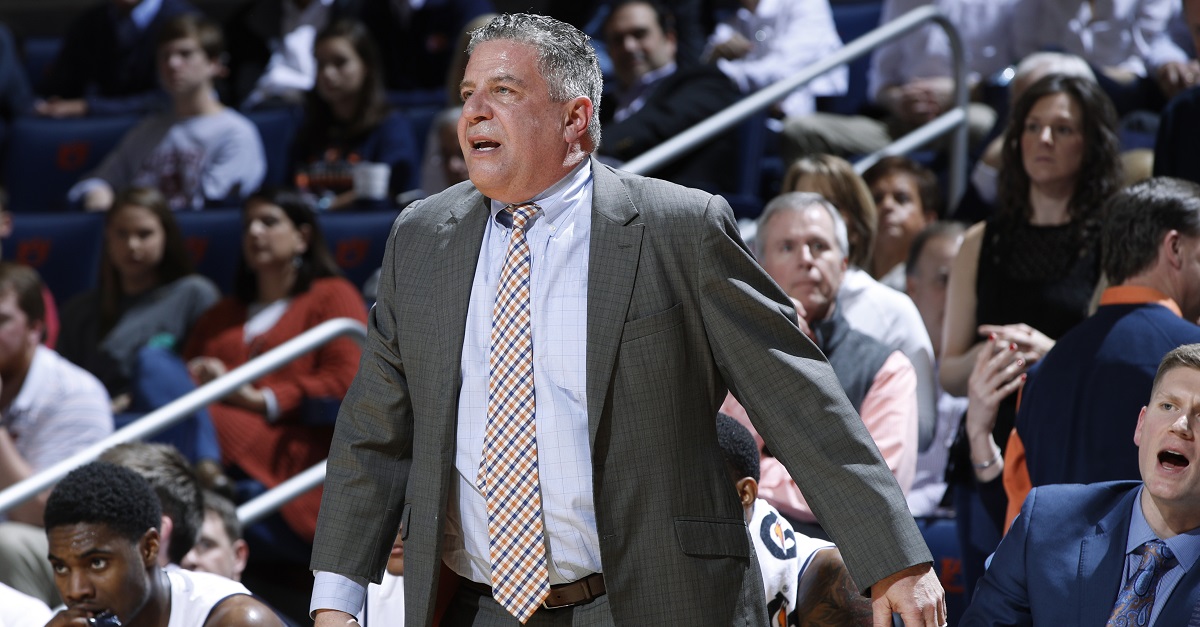 Joe Robbins/Getty Images
AUBURN, AL - FEBRUARY 14: Head coach Bruce Pearl of the Auburn Tigers reacts against the Kentucky Wildcats in the first half of a game at Auburn Arena on February 14, 2018 in Auburn, Alabama. (Photo by Joe Robbins/Getty Images)
Yahoo Sports analyst Pete Thamel was a guest on Paul Finebaum's show on Friday and was asked about the FBI probe into college basketball. There have been reports about a potential for massive firings to take place and for a lot of programs to be in trouble and Bruce Pearl has been one of the coaches heavily involved as many believe.
When asked about Pearl's future at Auburn, Thamel didn't sugarcoat it all.
"I would be stunned if Bruce Pearl is the Auburn coach next year. I can't wrap my mind around the sense that he will be back."
Thamel has been dialed in with the report from the beginning so he certainly has some insight here. However, Auburn did take a proactive step by sitting out Danjel Purifoy and Austin Wiley who were two players reportedly involved in the probe. While that is helpful to keep Auburn from taking any major punishment as far as the postseason goes, the results of the probe may prove too much to keep Pearl as coach.
[h/t Saturday Down South]