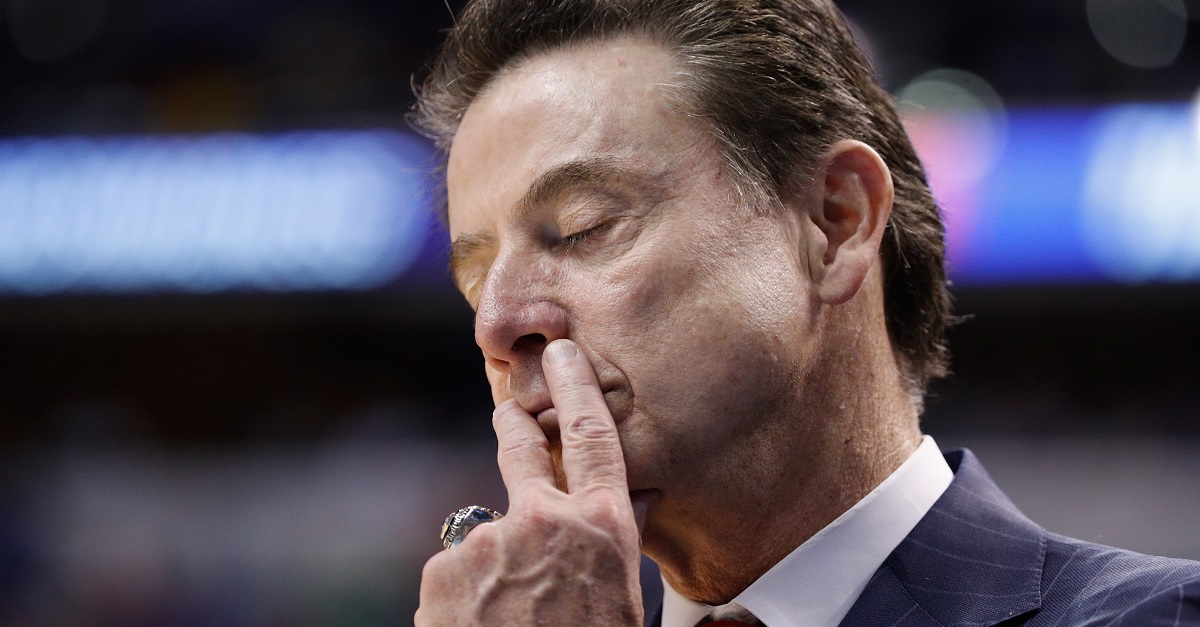 Joe Robbins/Getty Images
INDIANAPOLIS, IN - MARCH 19: Head coach Rick Pitino of the Louisville Cardinals reacts to their 69-73 loss to the Michigan Wolverines during the second round of the 2017 NCAA Men's Basketball Tournament at the Bankers Life Fieldhouse on March 19, 2017 in Indianapolis, Indiana. (Photo by Joe Robbins/Getty Images)
It has long been thought that Rick Pitino could survive just about anything as the head coach of the Louisville Cardinals but, as of this week, that is no longer true. The legendary figure isn't at the helm as Louisville is embroiled in scandal and, while the effects are already moving in the football world (of all places), the fallout is beginning to come for the basketball program.
On Wednesday afternoon, five-star 2018 shooting guard Anfernee Simons announced that he was de-committing from Louisville as a result of "the recent events that have taken place."
It is not a surprise that Louisville would lose some recruiting traction with Pitino gone and the program fully engulfed in an investigation but, in the same breath, Simons was the program's best commitment at this point in the cycle and it is a huge loss. The 6'3, 165-pound guard from IMG Academy (Fla.) ranks as the No. 12 overall player in the country according to the 247Sports composite and, while Louisville has enjoyed some major success on the floor, Simons is one of their biggest recruits in recent memory.
On one hand, it will be very interesting to see where Simons ends up in the future. On the other, this is a big-time indictment of what may be taking place at Louisville in the future.