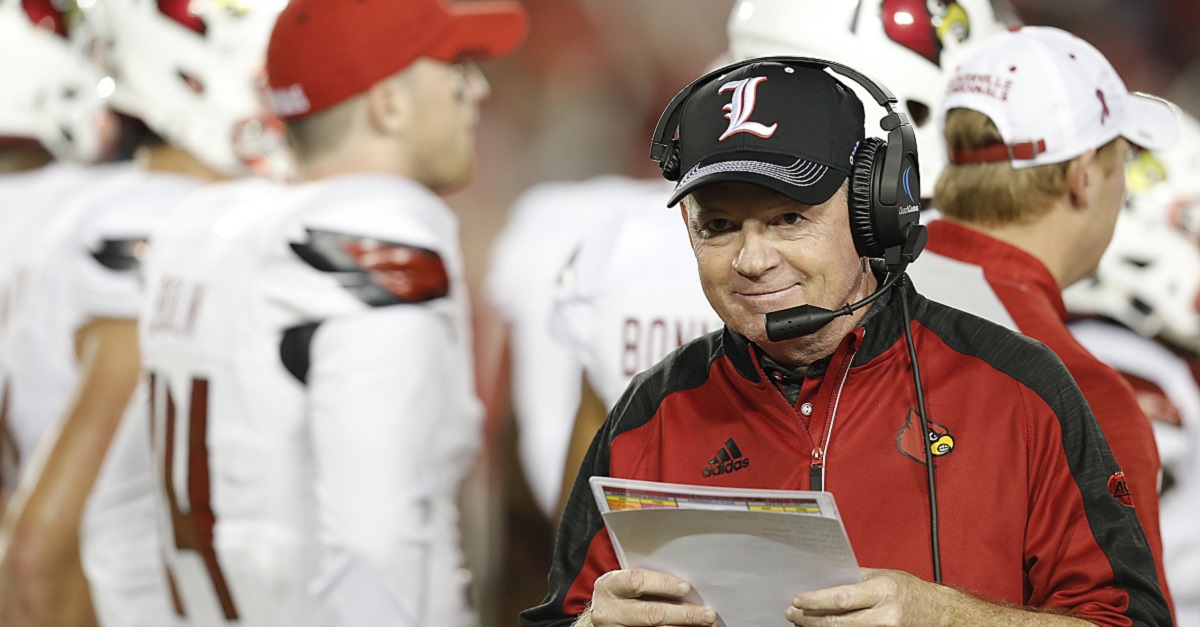 Thomas B. Shea/Getty Images
HOUSTON, TX - NOVEMBER 17: Head coach Bobby Petrino of the Louisville Cardinals on the sidelines against the Houston Cougars in the third quarter at TDECU Stadium on November 17, 2016 in Houston, Texas. Houston Cougars won 36 to 10. (Photo by Thomas B. Shea/Getty Images)
The ongoing FBI probe into several college basketball programs has already resulted in Louisville head basketball coach Rick Pitino and athletic director Tom Jurich being fired. Several assistant coaches across the sport are also facing corruption charges, with rumors being that several more arrests could come in the future.
The scandal isn't expected to affect college football as a whole, but one person that is going to be affected is Louisville head football coach Bobby Petrino. Since AD Jurich has been fired, a clause in Petrino's contract has now been activated that has cut his buyout clause with the school in half.
The buyout specifically refers to Petrino's side of the contract should he try to leave the school for another job. Before, the buyout had been over $8 million, but now it is cut to just $4.25 million.
Petrino hasn't been without his fair share of controversy during his career, with his stops with the Atlanta Falcons and the Arkansas Razorbacks proving nearly disastrous due to off-the-field missteps. However, Petrino has always been successful as a college coach, and should another school come calling for his services after the season… Petrino just became a lot more affordable for them.