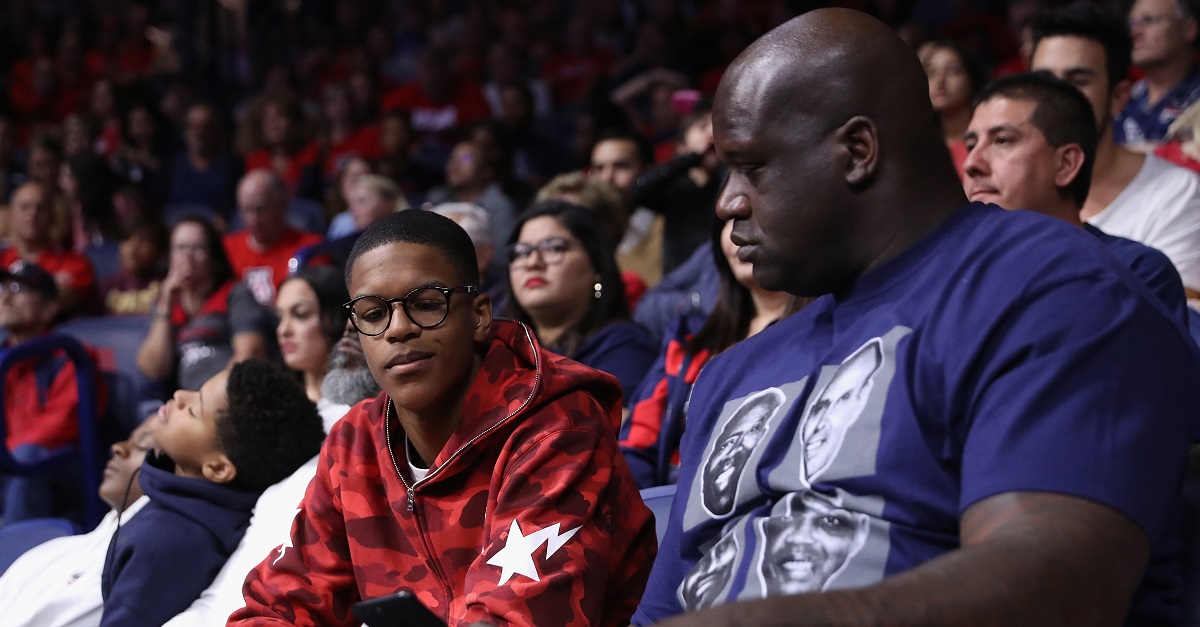 Christian Petersen/Getty Images
TUCSON, AZ - NOVEMBER 18: NBA legend Shaquille O'neal (R) and son Shareef attend the college basketball game between the Arizona Wildcats and the Sacred Heart Pioneers at McKale Center on November 18, 2016 in Tucson, Arizona. (Photo by Christian Petersen/Getty Images
After Arizona head coach Sean Miller was reportedly caught on FBI wiretapping discussing a $100,000 payment to Deandre Ayton, Shareef O'Neal has decided to re-open his commitment.
Shareef committed back in April, but he's apparently backing off of that.
O'Neal is the No. 9 ranked power forward in the country and a top-50 player overall.
He's the son of NBA Hall of Famer Shaquille O'Neal.