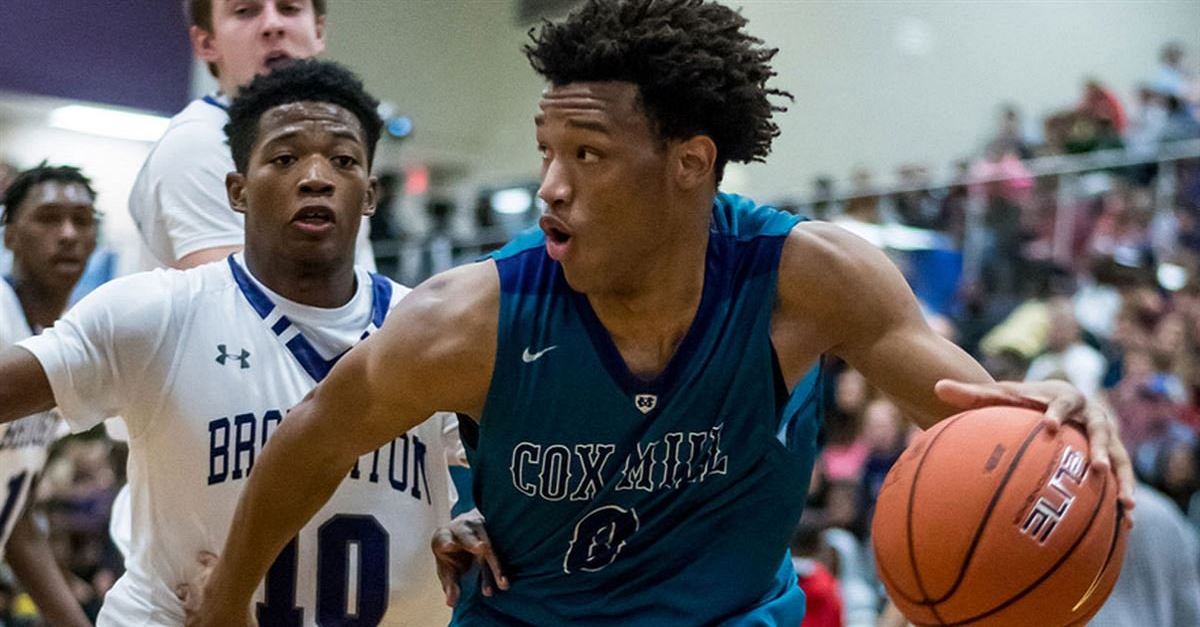 @wfu_bb_fanly/Twitter
@wfu_bb_fanly/Twitter
Five-star small forward Wendell Moore has already dropped a top ten list of schools and now he's named the five schools working the hardest for him. He told 247Sports that Kansas, Wake Forest, North Carolina, South Carolina and Duke are the five schools working the hardest.
The 6-foot-5, 210-pound forward said he might cut his list by spring, but is really playing it by ear and will do it when it feels right. One of his good friends in Leaky Black has been trying to recruit him to UNC as he's already committed there and is trying to build up the 2019 recruiting class.
Moore is ranked as the No. 3 recruit in North Carolina and No. 7 small forward in the class of 2019 according to 247Sports. The other five schools in his top 10 are Florida State, Washington, N.C. State, Maryland and Ohio State. He also has offers from Florida, Syracuse and Tennessee.
Here are some of his highlights: