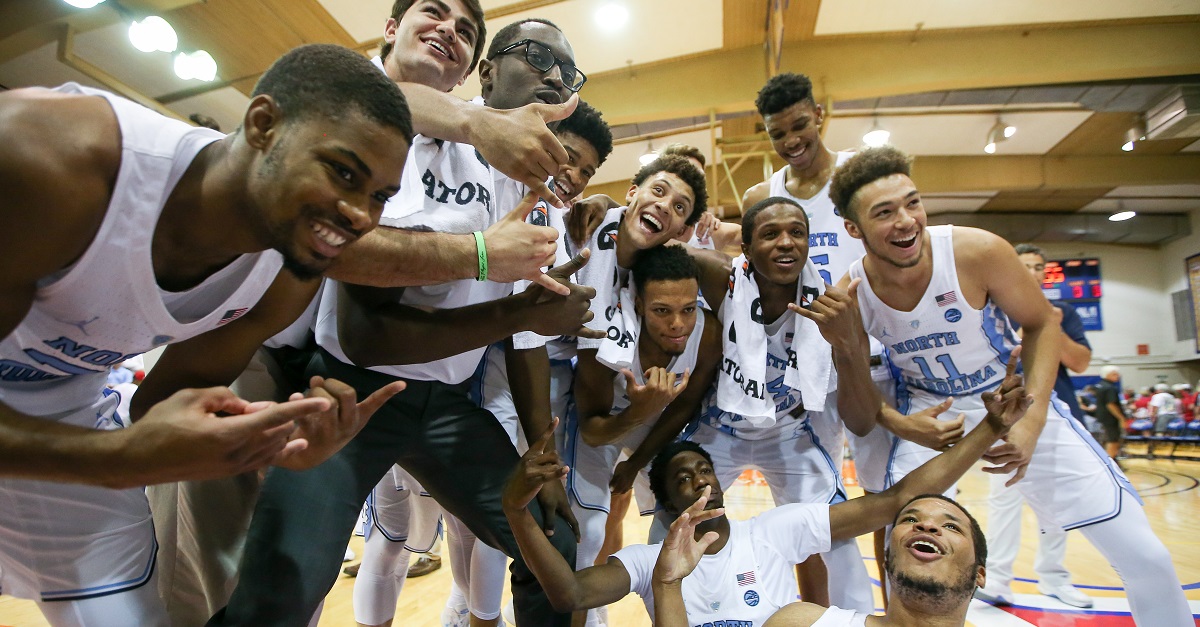 Darryl Oumi/Getty Images
LAHAINA, HI - NOVEMBER 23: The North Carolina Tar Heel players pose for a photo after winning the championship game of the Maui Invitational against the Wisconsin Badgers at the Lahaina Civic Center on November 23, 2016 in Lahaina, Hawaii. (Photo by Darryl Oumi/Getty Images)
North Carolina just won the Maui Jim Invitational in Hawaii thanks to wins over Wisconsin, Oklahoma State and Chaminade. That bodes well for this Tar Heels team currently ranked No. 6 in the country.
RELATED: UNC overcomes B1G start to beat Wisconsin in Maui
There's one stat that says those wins mean more than just seeding come March:
RELATED: Kentucky back on top of AP Poll in Week 2
UNC is currently 6-0 with games coming up against with Indiana, Davidson, Tennessee and Kentucky before getting into the ACC slate. Can the Tar Heels go back to the Final Four after losing Marcus Paige and Brice Johnson from last season's team? It looks like it according to that graphic.