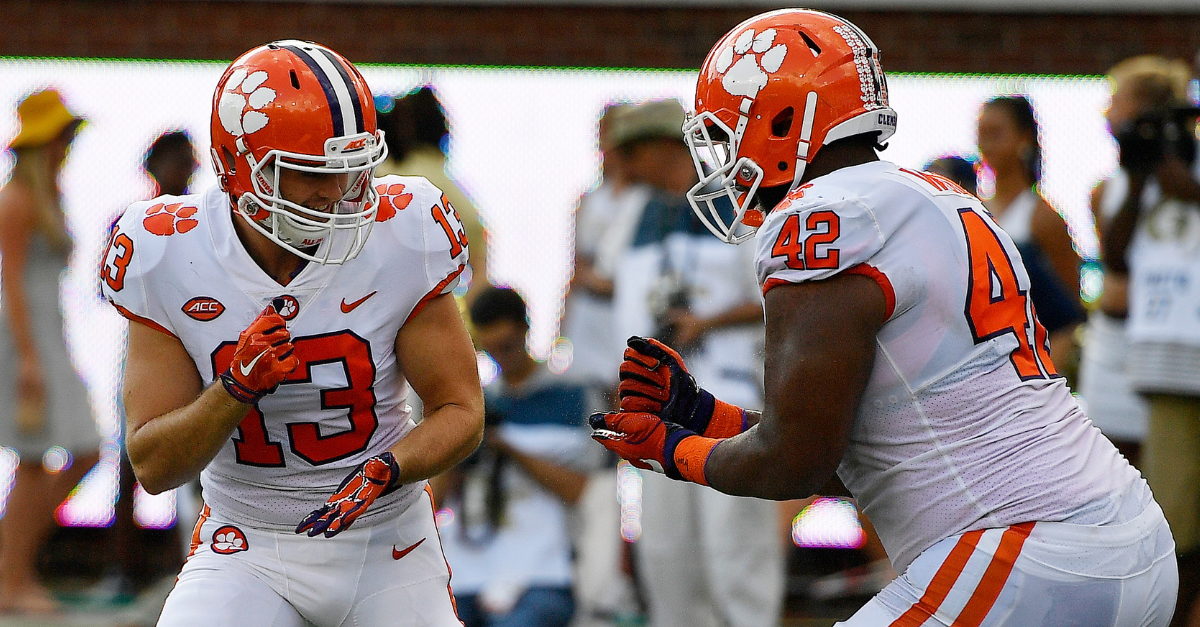 AP Photo/Mike Stewart
You can forget any sort of quarterback controversy at Clemson. It has officially turned into complete madness for one of the top teams in the country, and the next player to take snaps under center might be a former walk-on turned fan favorite, star wide receiver, and program legend.
What once started as a legitimate battle this summer between true freshman Trevor Lawrence and senior Kelly Bryant has suddenly become a scramble for the No. 4 Clemson Tigers and head coach Dabo Swinney heading into Saturday's game at Wake Forest in Winston-Salem, North Carolina. Everyone might be in for somewhat of a surprise at BB&T Field.
Bryant has left the program. Lawrence is injured and might not play. Nobody knows if redshirt freshman and third-string quarterback Chase Brice is truly any good despite leading a comeback to beat Syracuse, 27-23.
So, what now? Hunter Renfrow, who else?
Hunter Renfrow? The same guy who turned down big baseball offers to walk on the Clemson Tigers football team? The 5-foot-11, 180-pound guy who caught two touchdowns in the 2016 College Football Playoff National Championship game as a redshirt freshman? The school legend who caught the game-winning touchdown from Deshaun Watson to beat mighty Alabama in the 2017 College Football Playoff National Championship game?
The man who helped the Tigers escape the Syracuse Orange with this incredible grab late in the third quarter?
Yes to all of the above. The 22-year-old senior is the ultimate utility player in college football and "Renfrow Nation" might actually see him toss the pigskin in an ACC game this weekend.
This might be all smoke and mirrors. Lawrence could be healthy enough to play or Brice might actually be progressing enough in the system to start him if need be. Maybe both are true.
What's also true is that wide receiver Hunter Renfrow, the former Socastee High School signal caller, will be ready to lead the charge and play quarterback for Clemson football if his number is called on Saturday.