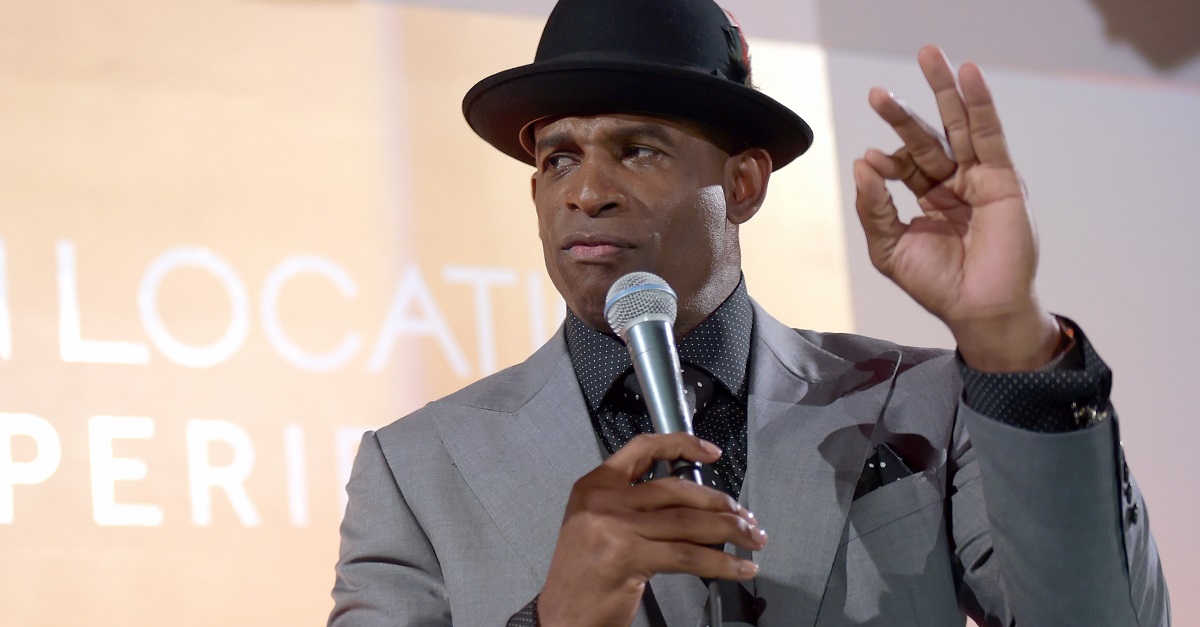 Marcus Ingram/Getty Images for On Location Experiences
HOUSTON, TX - FEBRUARY 05: Former NFL player Deion Sanders at On Location Experiences' Super Bowl LI Pre-Game Events at NRG on February 5, 2017 in Houston, Texas. (Photo by Marcus Ingram/Getty Images for On Location Experiences )
Former Cowboys and Florida State legend Deion Sanders has been making headlines with his tease of potentially returning to the sidelines and now he's named who he believes to be the best college quarterback.
Of course, Jackson won the Heisman last year and Oklahoma's Baker Mayfield won it this year. Jackson has shown a propensity for carrying his team to victory despite less than stellar play from the rest of his squad and for putting up absolutely ridiculous numbers. He does everything you like to see in a quarterback in today's game with his legs and his arms so he should be go off the board early assuming he declares for the NFL Draft.
Jackson has had back-to-back 3,500-yard passing seasons and back-to-back 1,500 rushing yard seasons. He's improved on his passing accuracy each year as well so that has to entice NFL executives taking a hard look at him.