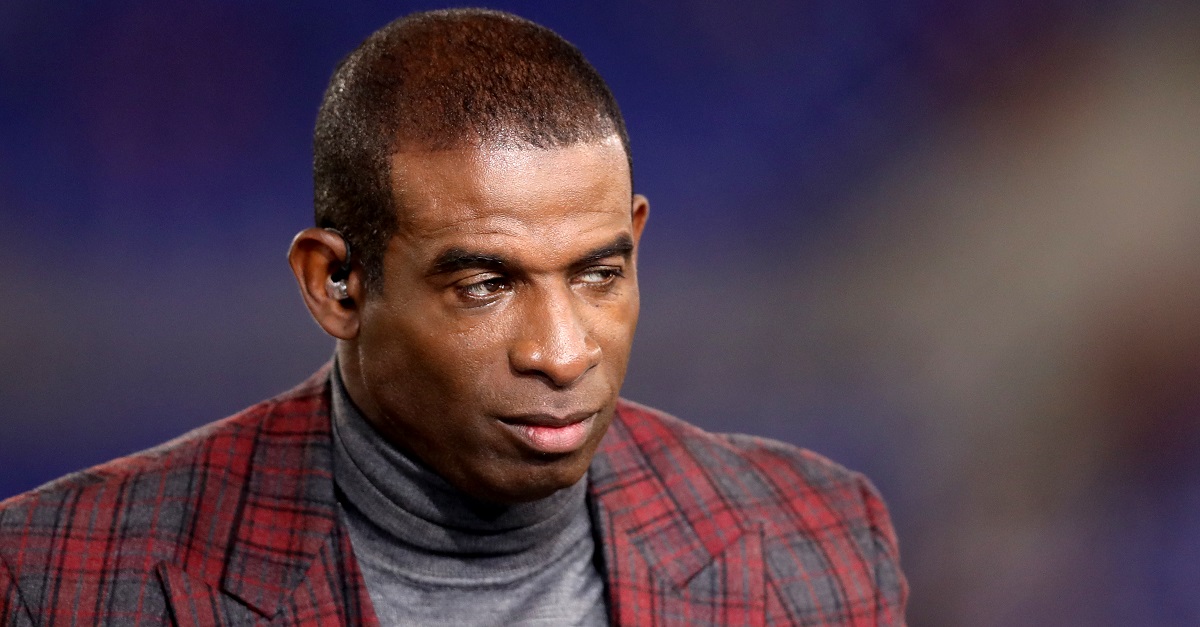 Rob Carr/Getty Images
BALTIMORE, MD - OCTOBER 26: NFL Network analyst Deion Sanders appears on set during the Baltimore Ravens and Miami Dolphins game at M&T Bank Stadium on October 26, 2017 in Baltimore, Maryland. (Photo by Rob Carr/Getty Images)
Deion Sanders got some Florida State fans riled up as he hinted at a possible return to the sidelines as a coach for the school. It looks like he's doubling down on the rumor mill churning and kept it vague on whether he would return for sure or not.
He's certainly not shooting down the idea of making his return and it doesn't sound like he'll be giving a definitive answer. At least for now. We may not know anything until an announcement comes out and the move is made official, but 247Sports is reporting that coach Willie Taggart and Sanders have mutual interest.
Noles247 has learned that Florida State head coach Willie Taggart and former Seminole legend Deion Sanders have mutual interest in Sanders joining the team as its defensive backs coach.

As far-fetched as it sounds, a source with knowledge says Sanders has a serious interest in coaching at the college level. Sanders has coached at the high school level in Texas, he also has worked with the best players in the country each year at the Under Armour All-America Game.
That does make sense and Sanders wanting to put those coaching skills to use at a higher level and in games that carry a lot more meaning than the glorified scrimmage that is any sort of All-America game. A jump to the pros, coaching for the Cowboys, would make sense as well, but the report makes it sound like he certainly wants to go back to college.
[h/t The Spun]