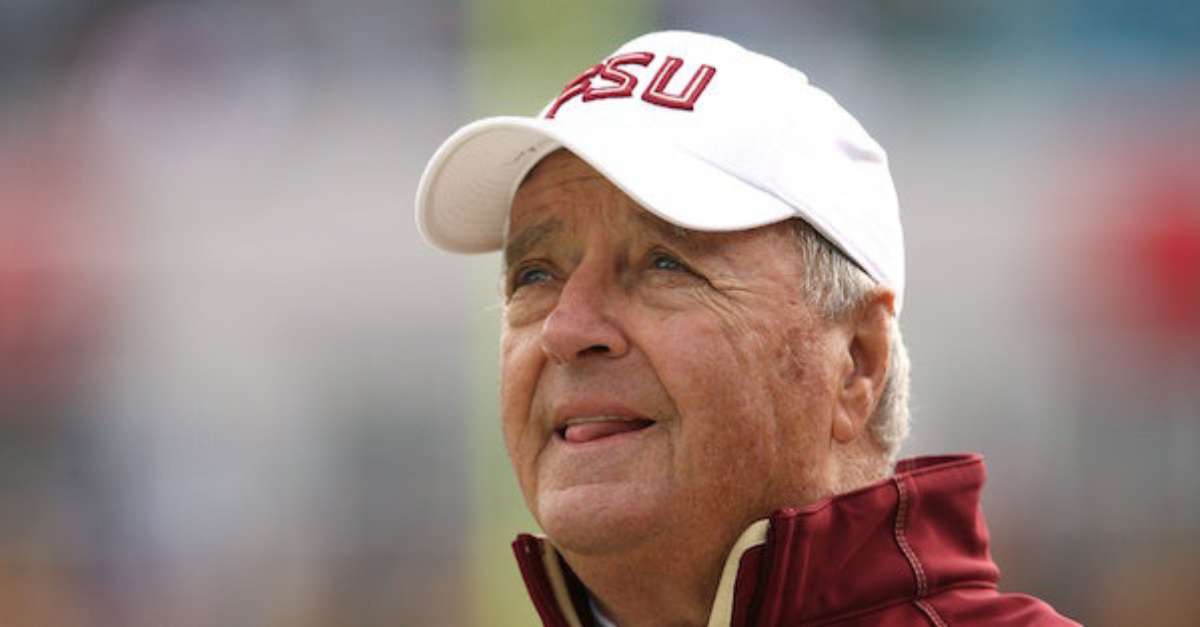 Photo by Doug Benc/Getty Images
Former legendary Florida State head coach Bobby Bowden caused quite a stir when he said Seminoles fans think Jameis Winston is an embarrassment to the school in a lot of ways.
During that same appearance on The Paul Finebaum Show, Bowden touched on why FSU decided to not join the SEC back when it had an opportunity to do so.
He is right and has stuck to that reasoning over the years. During the 1990s, Florida State was by far the best team in the ACC, and it wasn't even close. They won at least 10 games each year in the 90s, won the ACC eight times and won two national championships.
The Seminoles definitely had an easier path to success by being in a weak conference, but you can't blame Bowden for wanting an easier path to glory.
After a bit of a rough stretch during Bowden's final years, the Noles once again became the best team in the ACC under Jimbo Fisher and don't have to worry about facing tough competition every week in the SEC.
In the end, it looks like the decision to join the ACC worked for Florida State.
This article was originally published on May 12, 2015.