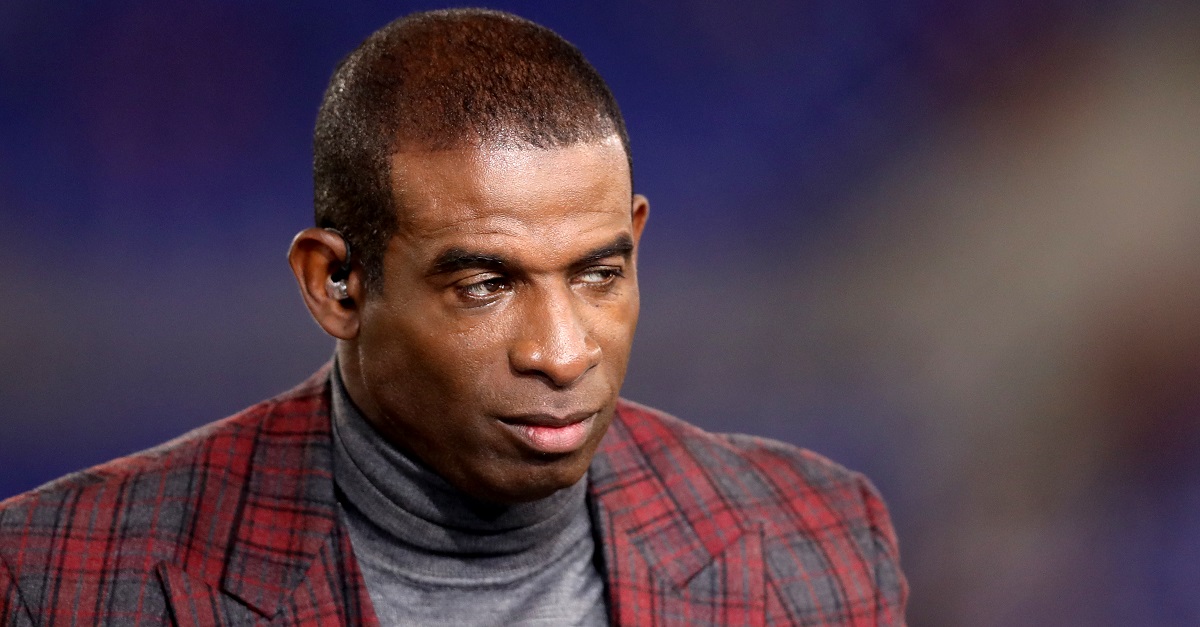 Rob Carr/Getty Images for Pepsi
BALTIMORE, MD - OCTOBER 26: NFL Network analyst Deion Sanders appears on set during the Baltimore Ravens and Miami Dolphins game at M&T Bank Stadium on October 26, 2017 in Baltimore, Maryland. (Photo by Rob Carr/Getty Images)
Former Florida State legend Deion Sanders recently was fueling some rumors that he might end up on the sidelines for the Seminoles as a coach and it looks like he is pretty ecstatic about an opportunity to work with his alma mater as he described to 247Sports.
?It?s a tremendous possibility. I love it. You know, the kids here keep asking me the same thing. I love the possibilities. I don?t think people understand that this is what I do (coach) on a daily basis.

?I want them to be the best university in the entire country and if I can help with that then I?m with it and in whatever capacity. I?m 100% behind coach Taggart and Florida State University. I?m back in the fold.?
Sanders had kept his distance from the program during the Fisher era and he actually explained why as well.
?I left for certain reasons and I think everyone understands that. It played out just the way I thought it would play out with Jimbo leaving. You got to understand I?m a Bobby Bowden and Mickey Andrews type guy, my loyalty is to them and the way things ended kinda set me wrong. I just don?t like that because they?ve done so much.?
And in the most Primetime way possible, Sanders left us all wondering whether he's actually going to join the team or not. When he was asked about when he would let Taggart know about his decision he gave this quote to 247Sports.
?How do you know I?m not waiting on him to inform me if I got the job,? Sanders said with a smile before walking off.