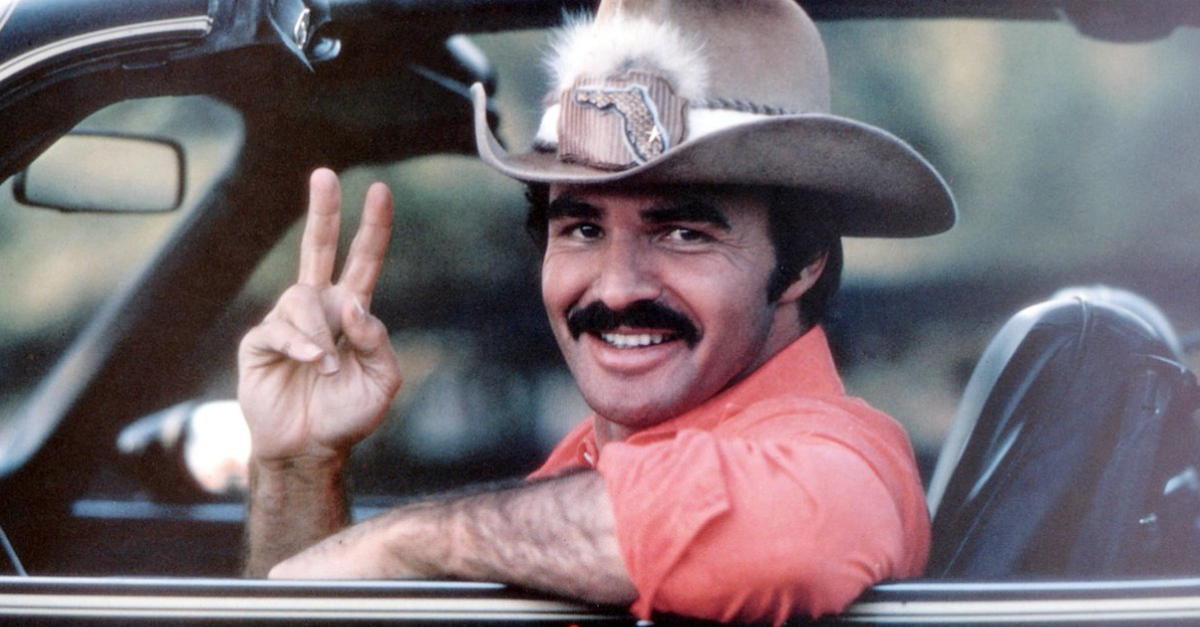 Twitter: @RollingStone
Twitter: @RollingStone
At Palm Beach High School in South Florida, Burt Reynolds earned first-team all-state honors as a fullback, rewarding him with numerous scholarship offers, but he chose to attend Florida State University to play halfback for the Seminoles. Known at Florida State as "Buddy," his football career was shortened due to injuries, but FSU has announced a unique plan to honor the legendary actor.
Reynolds is known for iconic roles like Jack Horner in Boogie Nights, the role in which Reynolds nearly swept every Best Supporting Actor award from 1997-98. Another of his major roles included playing Bo "Bandit" Darville in the 1977 action-comedy Smokey and the Bandit, and it's from that movie that Reynolds' one-time college football team will honor the late actor.
During this Saturday's game, the Seminoles will honor "The Bandit" with a helmet decal directly from the movie itself, and it's an awesome way to remember the legend.
The Bandit-inspired "BAN ONE" license plate complete with Burt Reynolds' signature couldn't be more fitting to the football star turned actor who brought his unique personality into every role he played.
While attending Florida State on scholarship, Reynolds injured his knee in the first game of his sophomore season. In a separate incident, Reynolds lost his spleen and injured his other knee in a car accident. After being unable to fully recover, he decided to hang up his cleats and head to Hollywood.
The rest is history.
At FSU, Reynolds was roommates with famed ESPN College GameDay co-host, and former college football coach, Lee Corso. The two remained close friends for years, and "Sunshine Scooter" reflected on their relationship and Reynolds' passion for the Seminoles' football program.
Reynolds football career never panned out the way he'd hoped, but man, has he left his mark on the people of Florida State University. The famed actor will always be remembered in Seminoles' history, and by the people of South Florida, as more than just a Hollywood actor.
From Paul Crewe in The Longest Yard to Judge Walter Burns in Mystery, Alaska, Reynolds appeared in numerous sports films throughout his long career, but it's his impact as an athlete in his own right that's being honored this weekend.
Florida State hosts the Samford Bulldogs in Doak Campbell Stadium Saturday night at 7:20 p.m. EST.
Keep an eye out for the legendary "BANONE" decal emblazoned on the Seminoles' helmets.