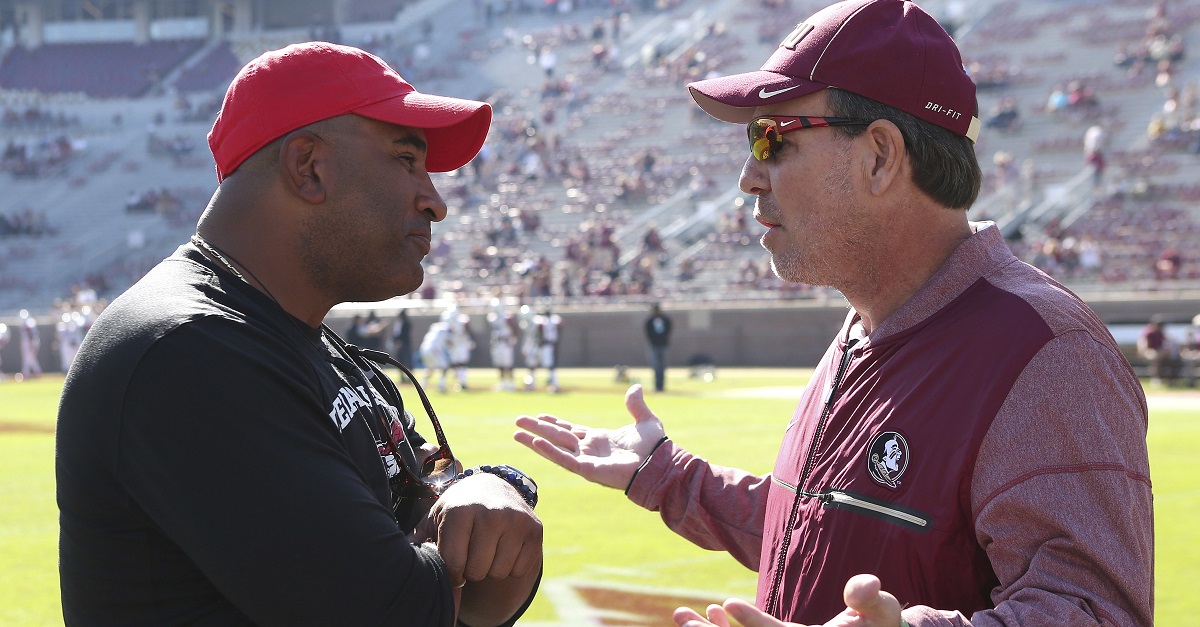 Steven Cannon/AP Photo
Florida State's head coach Jimbo Fisher, right, meets Delaware State's head coach Kenny Carter at mid field before the start of an NCAA college football game, Saturday, Nov. 18, 2017, in Tallahassee Fla. (AP Photo/Steve Cannon)
Well, this is what can happen when one teams scores 56 points in the first half…
Florida State did just that on Saturday, opening up a 56-6 lead at halftime over poor FCS Delaware State. The beatdown was bad enough that both teams agreed to play just 10-minute quarters in the second half in order to accelerate the result of the game.
Florida State won the game 77-6.
This isn't new territory for Deleware State, unfortunately. The same exact thing happened to them last year, as Missouri had taken an incredible 58-0 lead by halftime of that game. That game ended with a 79-0 final score.
Delaware State falls to 2-9 on the season with the loss. Florida State improve to 4-6, and they need to win their final two games to extend their 36-year bowl streak.