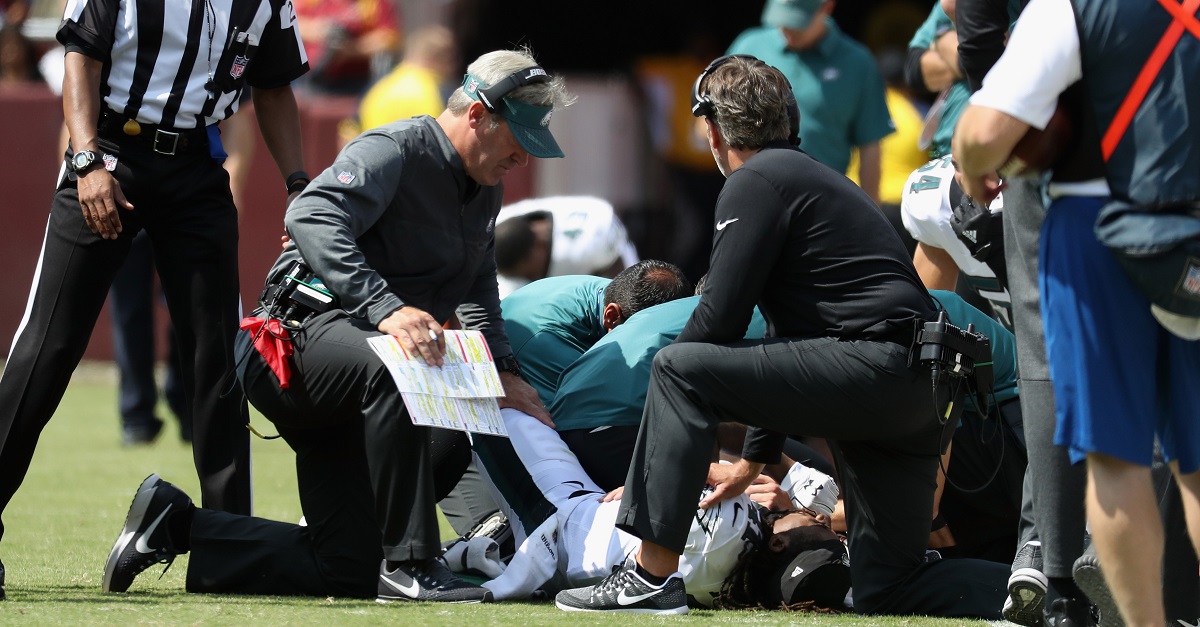 Rob Carr/Getty Images
LANDOVER, MD - SEPTEMBER 10: Head coach Doug Pederson of the Philadelphia Eagles tends to cornerback Ronald Darby #41 of the Philadelphia Eagles after he was hurt against the Washington Redskins at FedExField on September 10, 2017 in Landover, Maryland. (Photo by Rob Carr/Getty Images)
Former Florida State and current Philadelphia Eagles safety Ronald Darby suffered a nasty-looking injury against the Washington Redskins on Sunday. Fortunately, the injury isn't as bad as initially thought. NFL Network's Ian Rapoport is reporting that it should be a maximum of six weeks for him to be out:
Here's video of the injury if you have the stomach for it:
Darby is likely pretty lucky to be missing a month or six weeks. That injury looked a whole lot worse than just a month's work of recovery. Before getting traded to the Eagles, Darby had appeared in 29 of 32 possible games for the Buffalo Bills.