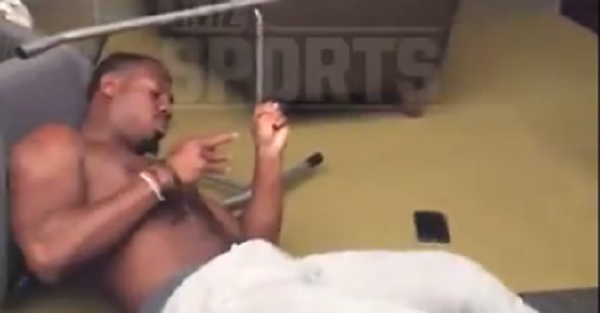 TMZSports
TMZSports
College football has seen it's fair share of fights this year and even a Clemson locker room fight that was more of a play fight. That might be an ACC trend as Georgia Tech also had a locker room fight, but there were no gloves and there was a real knockout as defensive backs Lance Austin and Step Durham went at it in this video from TMZ:
And apparently there was a second fight that took place just hours after that one between the same
The fights occurred before spring practice, but neither senior missed playing time this season due to the incident, according to TMZ Sports.
Georgia Tech released the following statement after the first video:
"Georgia Tech's football coaching staff became aware of the incident between teammates and friends shortly after it occurred. Discipline was handled internally."
And they released a second statement in response to the second video. Via TMZ:
"All part of the same incident that our coaching staff was aware of."
That is certainly not a good look for Georgia Tech as they've now had to respond to a fighting incident twice over the course of two weeks. Hopefully there won't be anymore incidents like those two that surface.
Durham finished the season with 30 tackles, five passes defended and one interception, while Austin registered 39 tackles and five passes defended.
[h/t Bleacher Report & 247Sports]