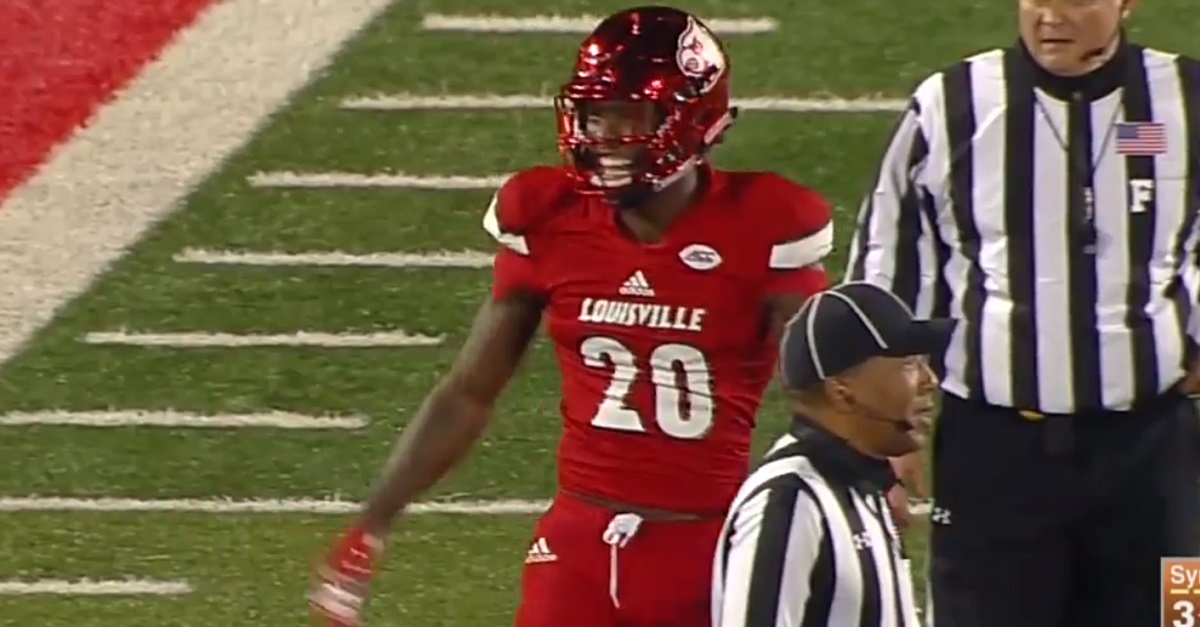 CJZero/Clippit
ESPN won't be happy about this one.
During Saturday's Louisville blowout of Syracuse, Cardinals defensive back Ronald Walker was caught dead-center on the ESPNU telecast giving a rather aggressive and very NSFW gesture towards the Syracuse sideline.
Yeah… you can't do that.
Walker did not face any sort of taunting penalty from the gesture, but he could be facing future punishments from his team as this video makes the rounds on social media. Of course, it could be swept under the rug, as Oklahoma quarterback Baker Mayfield's own NSFW gestures earlier in the day may overshadow what happened here.
Louisville went on to win the game by a 56-10 final score.