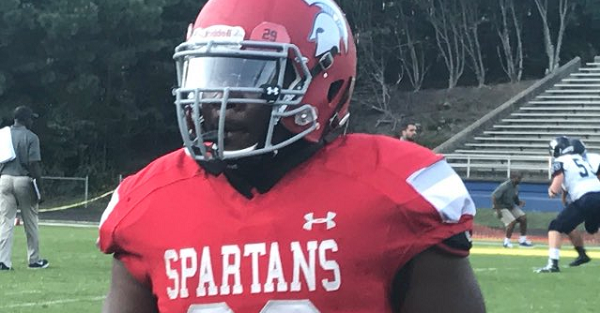 @AlimMcneill/Twitter
@AlimMcneill/Twitter
It's official!
On Saturday morning, four-star defensive tackle Alim McNeill (6-foot-2, 272 pounds, Raleigh, NC) announced that he had committed to N.C. State.
Virginia Tech and Michigan were also top contenders for McNeill. McNeill also tweeted earlier on Saturday morning that he had received an offer from Alabama, but it appears that had no effect on his decision.
McNeill was initially planning to commit in January, but he moved up his announcement earlier this week. N.C. State had long been the leader for McNeill, so there was little to be shocked by with the decision.
McNeill is ranked as a four-star recruit by the 247Sports Composite. The individual 247Sports player rankings have McNeill ranked as high as a Top 100 recruit and as the No. 9 defensive tackle in the country.
N.C. State now has 20 commitments in their 2018 class. McNeill is their second highest-rated commitment.