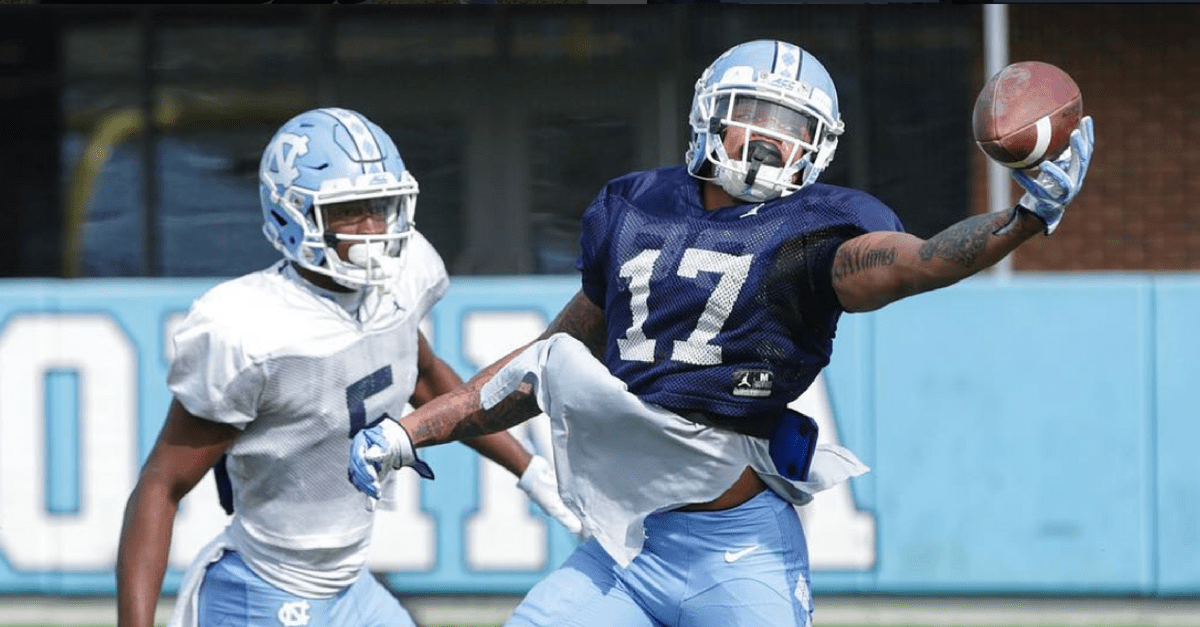 Instagram: @tarheelfootball
If Coach Larry Fedora?s weird rant about CTE and the game of football being under attack at ACC Media Days wasn?t already enough this week, the North Carolina football program could have several players face suspensions at some point this season.
According to WRAL Sports, multiple players could be suspended one or more games in 2018 after UNC?s self-reported NCAA violations of student-athletes selling university-issued shoes and athletic gear.
Gravley, the stations anchor and reporter, confirmed the report with multiple North Carolina Athletic department officials, including one person in the football program.
The violations were reported by the Tar Heels in February, and according to the report, were processed as secondary violations weeks later.
"We have high expectations of all of our students, coaches and staff, and we expect everyone to abide by and embrace team and NCAA rules," UNC athletic director Bubba Cunningham said in the statement. "We are disappointed when we fall short, and we always strive to get better.

"When we became aware of a situation within the football program, we self-reported what the NCAA deemed to be a secondary violation. I worked closely with Chancellor Folt and Coach Fedora to address this issue from an NCAA, University and Department of Athletics perspective, and we have taken appropriate disciplinary action.?
The good news is they were self-reported violations and the fact the NCAA deemed it a secondary violation likely means the penalty will be less harsh. The bad news is suspensions for the selected college football players could be imminent.
No players have been named in the report, or the number of student-athletes involved, but an NCAA investigation is probably already underway and any suspensions will come after it is finished.
North Carolina, a Jordan Brand program, went 3-9 last season and 1-7 in ACC play.
From Charlotte to Chapel Hill, and from the outspoken head coach to the players, UNC Football has seen better weeks, and this might not even be the worst of it.