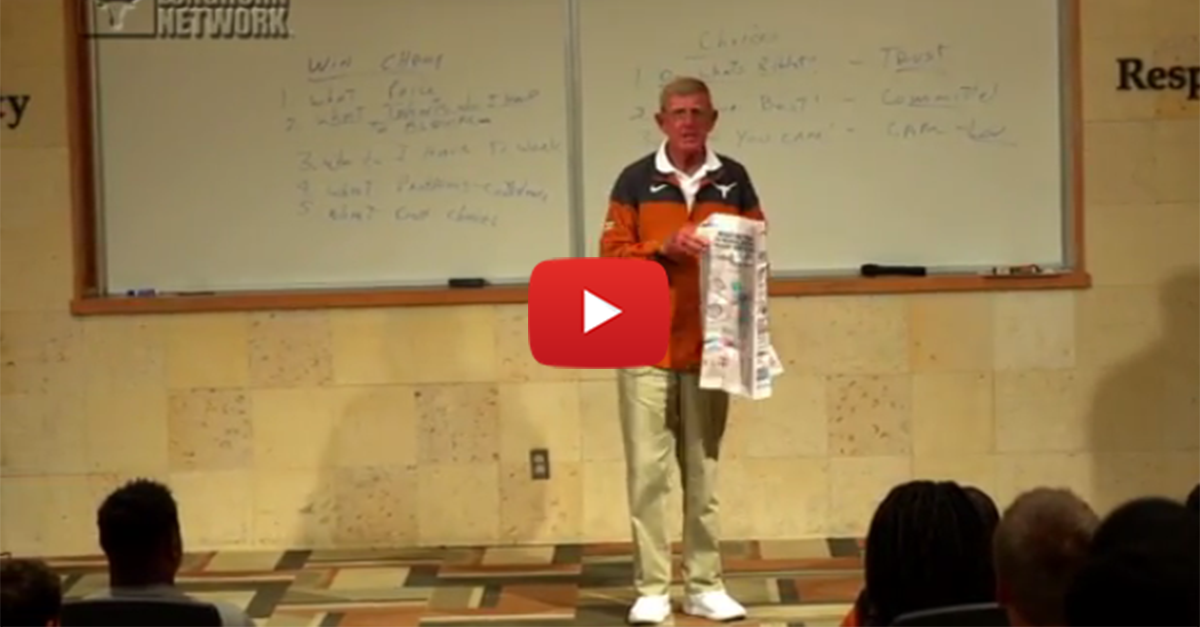 YouTube: Texas Longhorns
Lou Holtz is many things. He is a Hall-of-Fame coach, polarizing TV analyst, motivational speaker, and, of course, a magician.
Wait, what?
Yes, Holtz apparently has a background doing magic tricks, and he busted one out during a speaking trip to talk with the University of Texas football team (go to the 3:20 mark of the above video to see it). Holtz takes out a newspaper and rips it up before crumpling it together and unfolding it to reveal it perfectly intact.
You can hear the football team's collective gasps in wonderment, and Holtz plays it off perfectly.
"He said, 'How'd I do that?' You want to know how I did that? Perfectly, I thought."
Personally, I think Holtz should bring his magic act to the ESPN studio set to spice things up a bit while analyzing games.
This post was originally published on April 8, 2015.