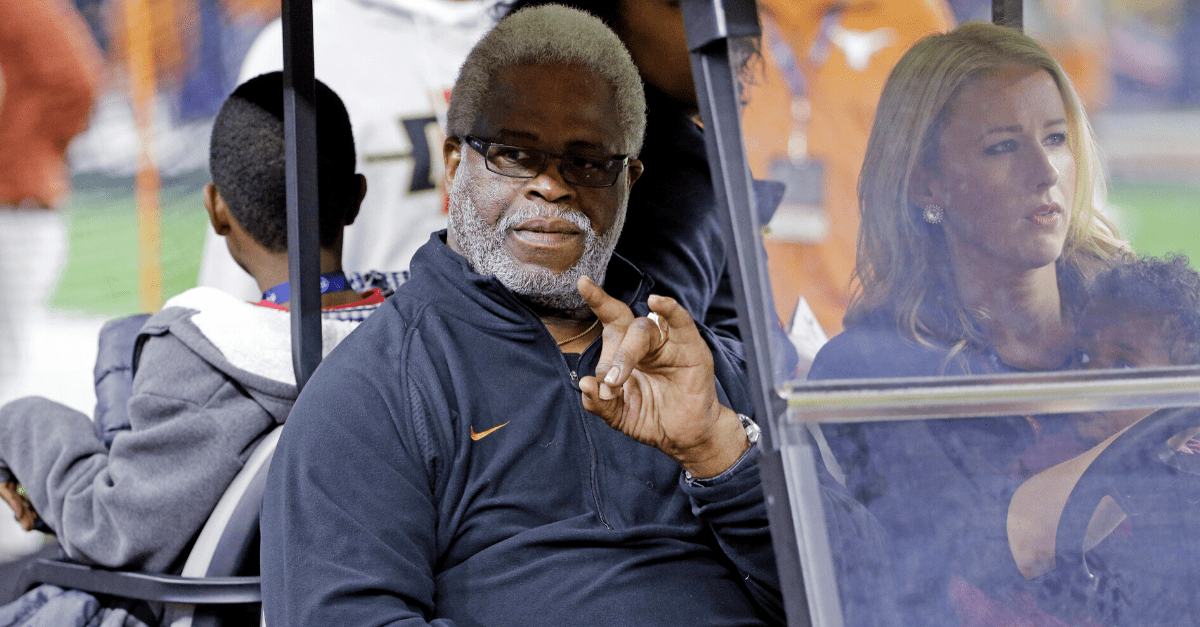 AP Photo/David J. Phillip
Earl Campbell knows a thing or two about winning. After all, the Hall-of-Fame running back won the Heisman Trophy and NFL MVP during his amazing playing days. He even has the Earl Campbell Tyler Rose Award named after him. So when he brings up a suggestion, people tend to listen, especially the Texas Longhorns.
So far, the college football season hasn?t been kind in Austin. Under head coach Tom Herman, the Longhorns lost to LSU, Oklahoma and TCU, which made them fall out of the Associated Press Top 25. Texas is still good, but one of the best players in program history knows how to make it even better.
Although Campbell loves current quarterback Sam Ehlinger, Campbell told Austin American-Statesman reporter Kirk Bohls that a black quarterback is a requirement to win.
?Until the University of Texas realizes you have to have a black quarterback, and nothing against Ehlinger, you got to have a talented, black quarterback,? Campbell said. ?All these schools that are winning, even in the pros, have black quarterbacks. When guys are not open, something can still happen.?
Despite Clemson?s Trevor Lawrence and New England?s Tom Brady ? both white quarterbacks ? winning the last College Football Playoff and Super Bowl, respectively, Campbell isn?t going to back down from his statement.
Campbell, who played for the Houston Oilers and New Orleans Saints in the NFL, brought up Tua Tagovailoa (Alabama), Vince Young (Texas), Jalen Hurts (Oklahoma), Deshaun Watson (Clemson) and J.T. Barrett (Ohio State) as examples of successful black quarterbacks in NCAA history.
In fact, he told Bohls he texts Hurts often.
?He reminds me of myself. He?s a calm individual. He doesn?t get too excited and keeps it all inside. Nick Saban did all he could to kill his motivation. Jalen is one of the most classy individuals I?ve ever seen play sports. It looks like Oklahoma is going to win the Heisman a third year in a row. It looks like he?s not even running, like he?s walking.?

— NFL Hall of Famer Earl Campbell
So there you have it. In order for Texas football to return to glory, Campbell believes having a black QB under center is the answer.