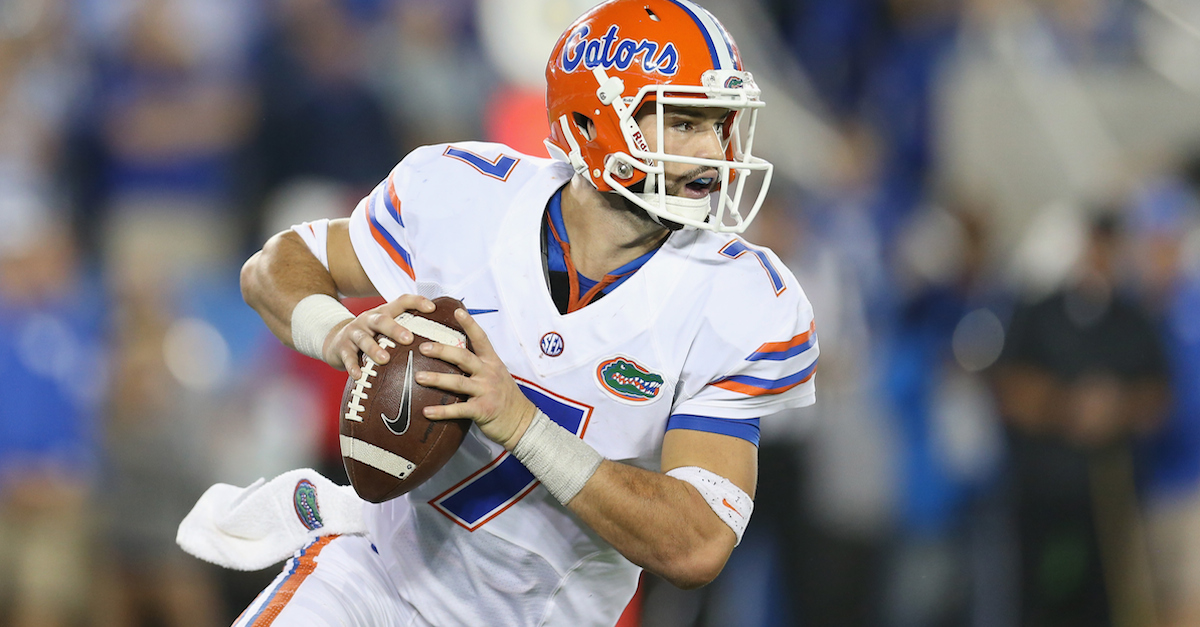 Andy Lyons/Getty Images
LEXINGTON, KY - SEPTEMBER 19: Will Grier #7 of the Florida Gators looks to pass the ball against the Kentucky Wildcats at Commonwealth Stadium on September 19, 2015 in Lexington, Kentucky. (Photo by Andy Lyons/Getty Images)
Will Grier was not supposed to be able to play for the West Virginia Mountaineers until the seventh game of the season due to a suspension handed down from the NCAA. . It looks like Grier and the Mountaineers got some good news though as the NCAA loosened up on its suspension:
RELATED: Bombshell drops for Will Grier's WVU eligibility
He was hit with a year-long suspension for using items on the banned substance list and that was when he decided to transfer from Florida to WVU. He was suspended in the middle of the season so that was when he would be allowed to resume playing the next year if he had stayed at Florida. However, he transferred to WVU and had to sit out a year due to NCAA transfer rules, but it seems the NCAA is fine with that as his punishment and gave him the green light to play.
He completed 66 percent of his passes for more than 1,200 yards and 10 touchdowns through six games at Florida. The Mountaineers start the season against Virginia Tech in Maryland on Sept. 3.
[h/t ESPN]