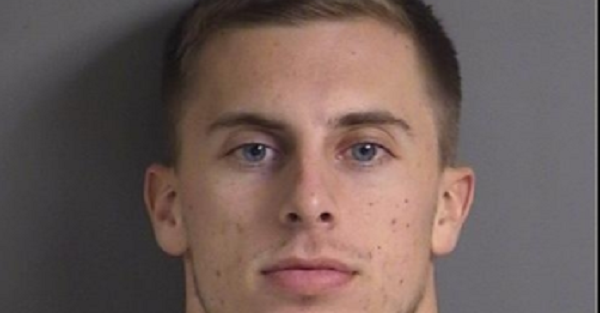 Iowa City Police
It was an up and down season for the Iowa Hawkeyes, as Kirk Ferentz and company experienced incredible highs (like thumping Ohio State in a much ballyhooed environment) and ugly lows (like a 9-point home loss to Purdue late in the season) on the way to a 7-5 record. With that said, the team navigated almost the entirety of the 2017 campaign without the services of veteran starting defensive back Brandon Snyder, who tore his ACL in April and re-injured himself during the course of the season.
However, Snyder is in the news for a non-football reason this week and, frankly, it isn't ideal. According to the Iowa City Police Blotter, Snyder was arrested at approximately 3:00 am local time on Sunday for an OWI, meaning "Operating a motor vehicle While Intoxicated."
It remains to be seen as to the fallout from the incident and Snyder's injury would have kept him off the field for Iowa's bowl match-up against Boston College on Dec. 27. Still, it is never great for a core piece of a football program to be arrested for any reason and this type of behavior is certainly not acceptable from anyone.
Stay tuned as the situation unfolds in the future.
[h/t The Spun]